Notes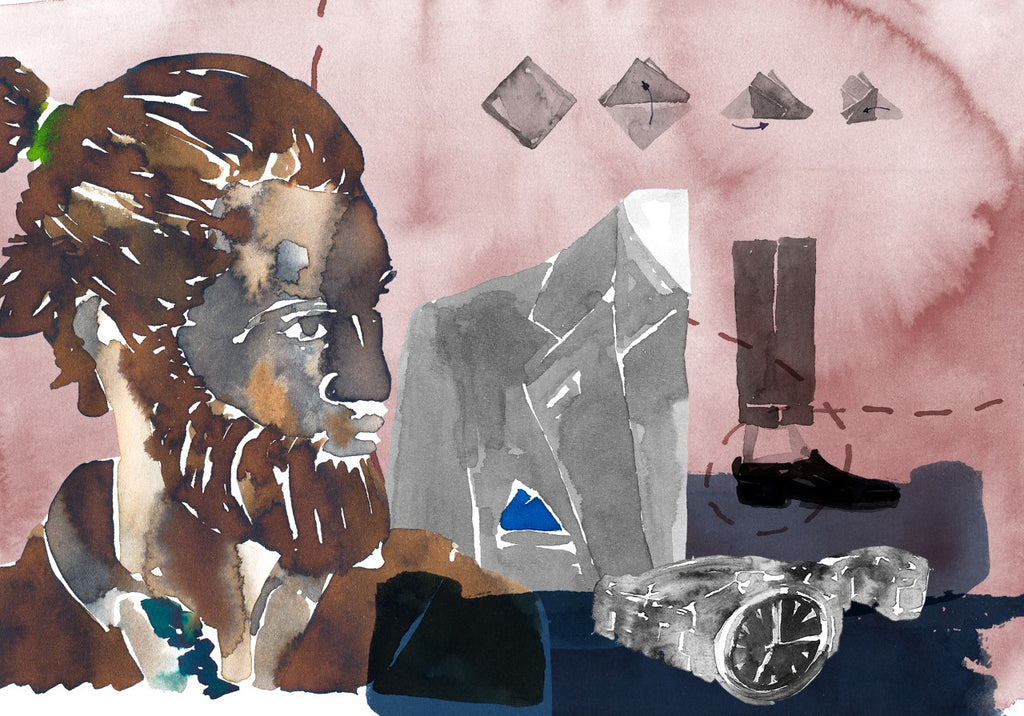 The best accessories to gift stylish men
Finding the perfect gift for men isn't always an easy task. My advice: try to look beyond the initial moment of giving and consider the ongoing experience that that gift will provide. These upscale accessories will do the trick and complete his outfit – now and in years to come.
1. A wintery scarf
A scarf isn't just something you throw on to keep you warm. No, it's an item that can truly make an outfit, and therefore, shouldn't be overlooked. During the colder months I love wearing soft woolen scarfs: lamb wool is my favorite! Color-wise I'd go for deep, luxurious colors such as emerald green, burgundy or midnight blue. Patterned scarfs – checks or paisley – will add some playfulness to an outfit.
2. A complementary pocket square
Ties are out, pocket squares are in! Pocket squares are the perfect remedy to bland business suits and provide opportunity to showcase your personal style. My favorite Butch Tailors pocket squares are made from an exquisite wool/ silk combo, which makes them super winter proof. You can choose between warmer tones or bolder patterns that add a point of interest to your look.
3. The ultimate treat: a watch 
It isn't a secret that I am a sucker for F.P. Journe watches. After four years of eyeballing over one of their models, I finally decided to splurge and treat myself to a new watch. So yes, Christmas came early for me this year… If you're thinking of giving your loved one a watch as a gift, I'd say: consider what he wears. If he prefers cuffed shirts, a slim dress watch is your best choice. Also, play it safe and choose something versatile that he can dress up and down.
4. Luxury socks
I never wear socks, not even in winter, so you wouldn't make me very happy by gifting me a pair. However, I see that it could work well for others. A pair of socks is considered to be a last-minute, boring type of a gift. But it doesn't have to be! A pair of finely knitted, cashmere socks can really spice up a rather classical looking outfit. Make sure to pack the socks in a beautiful gift box and I'm sure the gift receiver will be more than delighted.
Until next time,
Your tailor