Notes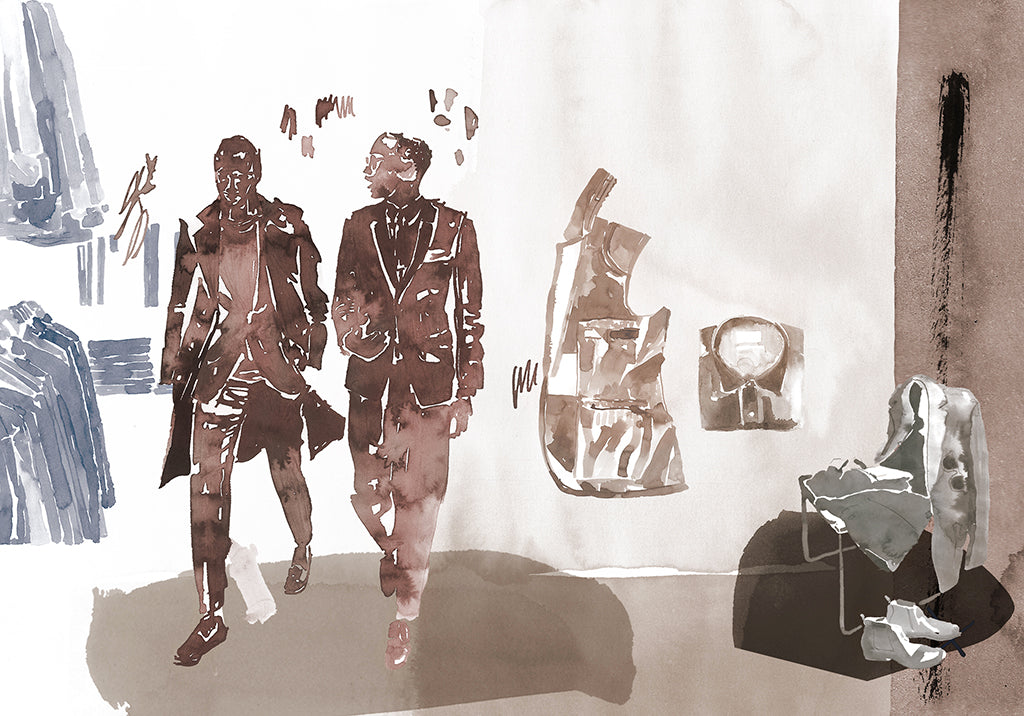 The London Attire: Autumn Edition
Making the sartorial jaunt from summer to autumn has become quite the challenge, especially in places where rain already falls quite often. The great bi-annual wardrobe trade, it seems, is dead. Instead, we're cultivating intelligent, multipurpose clothing edits that will see us through these seasonal grey areas. Trans-seasonal & multifunctional, if you will. Thus, we've found you the perfect attire to overcome the hardship, while still looking like it was an effortless feat.
The Hunting Jacket:
Whether on a horse or in the city - not mutually exclusive, by the way – the hunting jacket is an English classic. For a sartorial classic, it's surprisingly sporty and contemporary. We'd propose a gabardine version for the warmer seasons, but when you're really diving into autumn, you can't go wrong with a Holland & Sherry tweed fabric, made right here in the UK. Want to make it even more versatile? Then let's talk about the Storm System…
Loro Piana's Storm System:
The investment in fabric innovation over the past decades has enabled form and function to coexist, effectively rendering the traditional raincoat extinct and replacing it with a coat that is impervious to the rain: the combination of a hunting jacket with Loro Piana's Storm System treatment. The treatment makes fabrics completely waterproof and wind-resistant, without affecting the softness, warmth, and comfort of the natural fiber. At Butch London, we've worked with the Storm System for countless projects, and it has never failed us. The system was born 20 years ago and the research at Loro Piana has never stopped.
The unconstructed blazer:
It's the brother of the more traditional suit jacket, with a bit of sprezzatura in its DNA. This trans-seasonal staple is the perfect companion during traveling or a simple commute; it holds a less severe shape, losing the padding and linings you find in structured blazers. This makes them perfect for rolling up and adding them to your travel selection, as well as slipping on and off as fall moves into winter. An unstructured blazer is also versatile and can be combined with jeans in the autumn of layered into an outfit when the temperatures plummet in the winter months. 
Checks & warm tones:
Aesthetically, matching the warm tones of nature's autumn transformation is probably the best you can do. Think brown, orange, burgundy and beige for a semi-tonal approach, with the lighter colors as an accent to the overall look. In the UK, you can't really go wrong with a sharp checkered print, which is a personal favorite at Butch Tailors.