Notes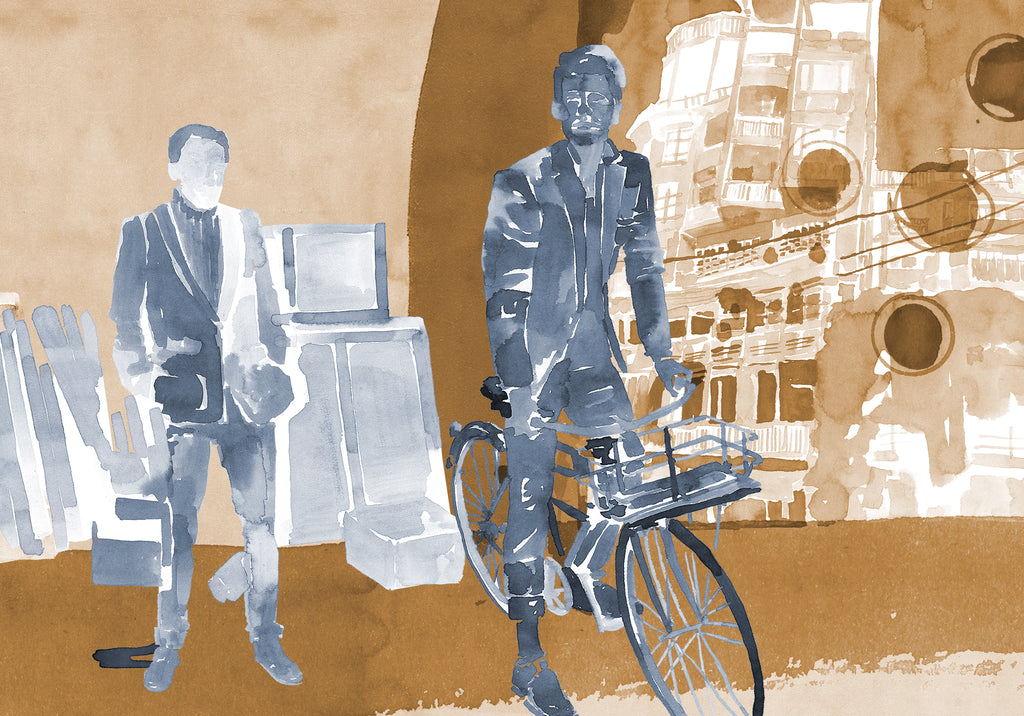 Whistle-stop in Amsterdam: androgynous women and amazing art
You often hear me speak of my travels to far-away places, but inspiration can be found close to home, too. Last Saturday I was in London for PAD and Frieze, two leading art fairs. Also, I took some time to catch up with two great friends/ clients: mister Blue Ambassador Achille Salvagni and Erik Lorincz, who happens to be the owner of Kwānt, a must-visit cocktail bar. Eventually I arrived in Amsterdam for a short but sweet, less-than-24-stay: the perfect end to a long weekend that was nothing short of exhilarating…


To me, Amsterdam is one of the most fascinating metropoles out there. It has all the ingredients of a dream destination, packed together in a compact way. Wandering in the numerous charming allies of the city, one cannot but notice this fantastic, spicy type of arrogance that is hanging in the air. Just like a New Yorker or a Londoner, the typical 'Amsterdammer' carries himself with great pride. Although I myself prefer the more subtle approach, I must say that I do have great respect for this 'the winner takes it all'-type of a mentality. This, combined with terrific architecture, outspoken street-style and mind-blowing art, makes Amsterdam a city that one never gets tired of visiting over and over and over again…
Never too much art
This morning I woke up in a lovely room at the Conscious hotel. As this hotel is located in the Westerpark, the green surroundings immediately evoke a sense of relaxation. Just the way I like to start my day! After a delicious breakfast, I headed to Het Stedelijk Museum for a private-tour. There is no such thing as 'too much art', so I subsequently visited the Moco: a relatively new museum for contemporary and street art. Seeing works by Lichtenstein and Banksky gave me lots of energy, but there was one work in particular by the Argentine-Italian painter Lucio Fontana that grabbed my attention. A white canvas that was lined by a thin, black vertical stripe: super pure, super simple, yet highly effective.
 
Concetto spaziale, Attesa by Lucio Fontana
Optical illusions
For a tailor, lines are everything. The way Fontana managed to create an optical illusion of depth by one single line, fascinated me right there and then. In the end, a successfully tailored suit plays with perception as well. The right suit should give someone a more streamlined silhouette or 'magically' strip someone of some unwanted kilo's… As you can see, art and tailoring have quite some things in common. Surprisingly, I often feel more inspired by a beautiful sculpture than a runway-show. I guess it's the play with shapes, space… Either way, visual art often sparks new ideas in me that will inevitably lead to new clothing designs. 

Butch Tailors: Father and son.
Power suits for power women
Whether I visit an art gallery, take in the details of the hotel I'm staying at or just wander the streets: I'm like a sponge. Always taking in, always using all of my senses. When analyzing the Amsterdam street-style, I noticed the edgy and strong vibe that Dutch women give off. With their high-waisted pants and oversized coats, these are not the type of women you'd want to mess with. During the 3-hour drive back to Brussels, I got the idea of creating a capsule collection of business suits for women… Nothing too classic; rather a playfully androgynous collection of colorful suits made out of wool, silk and linen. Why not give the women the luxurious, confident feel of well-dressed gentleman?

Time to take this one to my design lab…
Till soon,
Your tailor