Notes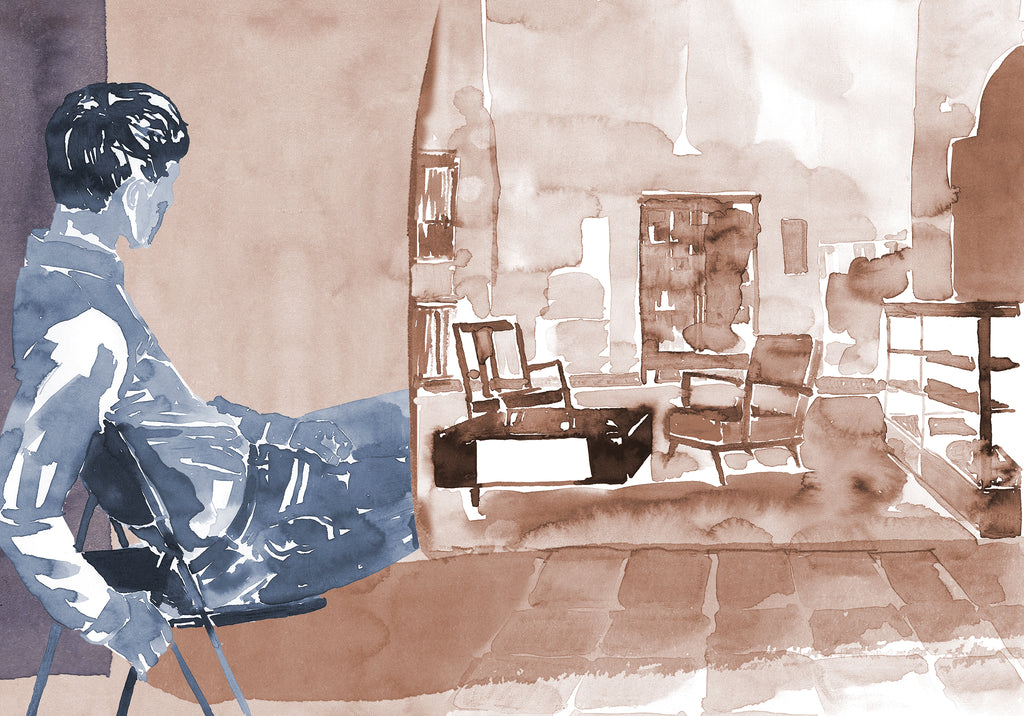 A family affair
For me, October is one of the busiest times of the year. As my clients want to get their wardrobes winter-ready, this is the time for visits and measurements. The production of a suit namely takes about 4 to 8 weeks. Consequently, my calendar these days is stuffed to its seams (pun intended) with flights to Istanbul, New York and London. But, how do you run a business like Butch Tailors all by yourself when you're on the road all the time? you might ask. The answer? I have a trusted side-kick: my son Robin. 

Fashion and family-run business go together like bread and butter, apples and oranges, white and black. This is the case especially in Italy, where families are rather big, tight-knitted and where tradition is held in high regard. As juniors follow in the footsteps of their seniors, a family business manages to achieve a solidity and stability over time that generates great value. Although I never planned - but certainly hoped - for it, Butch Tailors has become a family-business over the course of the last two years, too.


'Dad, how would you like it if we'd collaborate?'
When Robin, now 27 years old, decided to get a fashion degree after finishing high-school, I was thrilled. When he subsequently chose to work at the pre-eminent English tailors Gieves & Hawkes for 4 years, I was rather excited. But when one day he announced that he wanted to collaborate with me, I was the proudest dad in the world. When I established Butch Tailors, I secretly dreamt of my son one day joining me – but I always knew that if this would happen, it wouldn't happen because I asked him to. It should be his own decision – and luckily it was.


Young guys want to dress well again
I, being a mere mortal although a well-dressed one, only have two hands and two feet, and thus I cannot be in more than one place at a time. Therefore, Robin is based in London and runs the business there. By now he has established his own circle of clients; often these are sons of my clients. It is a trend for young men to want to look more dressed up again and it is great if they can receive advice from someone their own age. Butch Tailors, in fact, offers various styles specifically targeted at younger gentlemen. These suits are completely unconstructed, slim fit, have a narrow shoulder fit and tend to be slightly more high-waisted. Instead of the classical banker's suit, they resemble a track suit: relaxed, while at the same time oozing elegance.
A connection of 27 years
Thanks to Robin, my clientele has diversified and grown. Many people ask me what it's like to work with my son, and I always answer with: a huge pleasure. We've known each other for 27 years, that creates quite a connection, to say the least. He knows when he should keep silent and I know when I am pushing his boundaries too much. In the end, just as in any other area of life, it all comes down to having mutual respect. Or, like the Italians say: celebrating the good and accepting the bad. 

So long, 
Your tailor