Notes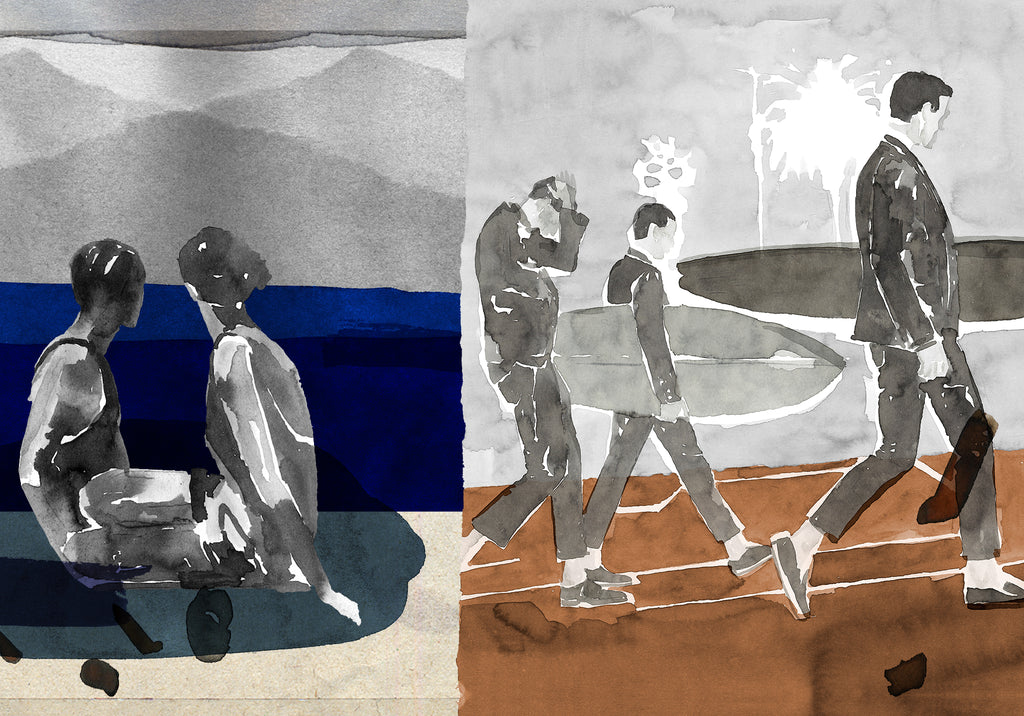 Homes away from home: hotels I love
It's cold, it's grey (at least in most of Europe): no wonder January is the top month of the year to book a summer holiday. As I spend nearly as much of my time in hotels around the globe as I do at home, I've tried quite a few of them – these are my favorite hotels.
Due to my hectic work schedule, I always book my summer getaway very last minute. So even to me, it's always a surprise where I'll be enjoying my refreshing dips in the ocean and my minty mojitos. The Caribbean, Miami and the Turkish Riviera have been some of my favorite summer destinations these past few years. A comfortable hotel, however, is just as important as the destination. Great food, a high degree of service and attentive staff members all contribute to that necessary level of relaxation that make a summer holiday unforgettable. Here are my top picks around the globe – do send me a postcard if you'll get inspired to book a get-away there!
1. Macakizi Hotel, Bodrum, Turkey
Kate Moss does a yearly detox here and if a hotel is good enough for Ms. Moss, it's good enough for me! The splendid view of the Aegean sea, the hip beach club, the daily happy hour that attracts just the right people, the pine-clad hills that surround the hotel: there's no way I can pick just one thing I like most about this luxury boutique hotel. Although it has a 5-star rating, this jetset hangout is by no means pretentious – it strikes the perfect balance between luxury and simplicity.
2. D-Maris Resort, Marmaris, Turkey
The Turkish Riviera is such a gem. I used to own a sailing boat there for 15 years, so during my kids' childhood, we would come back there yearly. The D-Maris Resort is one of my favorites in the region: this first-class hotel is scenic, peaceful and secluded. Moreover, the interior combines the exotic elements of the East and the modernity of the West. Add to that five natural sandy beaches and a vitality pool and you get nothing but paradise.
3. The Mark Hotel, New York
This hotel is called 'NY's most boldly lavish hotel', and I can attest to that. I visit NY around four times a year and I always stay here. Why? The building dates back to 1927 and is iconic; the interior mixes monochrome and art deco accents; there's a terrific bar serving signature cocktails and the neighborhood – Upper East Side - is calm yet reserved: just the way I like it.
4. 
Park Hyatt Hotel - Macka Palas,

 Istanbul

After staying at this hotel for a few days, I always feel like I've been on a holiday of several more. The relaxing atmosphere comes down to two main assets: there's a fantastic swimming pool and the staff is extremely attentive. They know my name and never ask what I want to order for breakfast or dinner. Now that's what I call luxury!

 
5. The Langham Hotel, London
So this one is a bit of a surprise to myself as well. You see: whenever I'm in London, I usually stay at the Arts Club Hotel. Last time, however, I opted for The Langham Hotel for practical reasons. And in the end I had the best breakfast of my life here! I'm talking fresh Scottish salmon, the best quality cold cuts and absolutely delicious granola with fruit… I will be coming back for more for sure.
Till next time,
Your tailor