Notes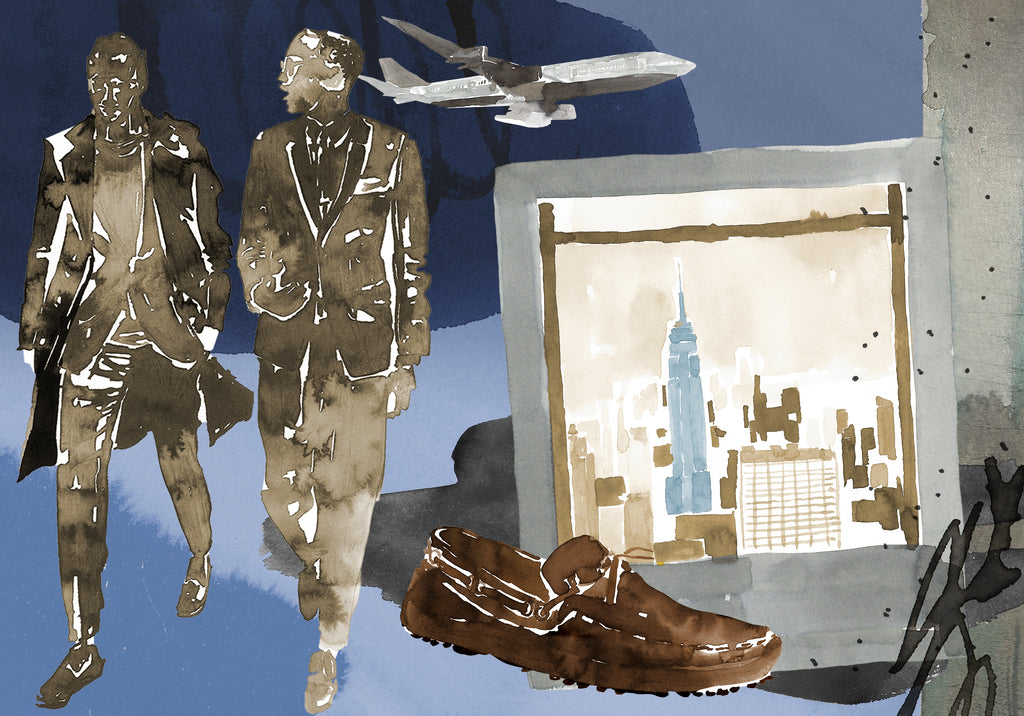 New York Food Guide: Upscaling Dining
As a traveling tailor and global nomad, I have the pleasure of staying in some of the most comfortable hotels and dining at some of the most exquisite restaurants in the world – including in cities like Istanbul and Dubai. As my international sartorial tour comes to a close, I am sharing some of my favorite hospitality hotspots from the final leg of my journey: a week in New York. 
New York is known as the city that never sleeps, with a bustling nightlife, busy traffic and questionable hot dog stands. But: having just stayed here for the hundredth time already, I can reassure you that the Big Apple also offers some impeccable upscale dining options and amazing hotels that make you feel right at home. Below, I am sharing my favorites from the past week.
BELLINI AT MR. C SEAPORT
I discovered Bellini just this week and it's already one of my new favorite restaurants in the city. The restaurant is part of the Mr. C Seaport, a new hotel by the famous Cipriani group located in a hip historic neighborhood near the Brooklyn Bridge. I didn't stay at the hotel myself – although the atmosphere seemed very lively and welcoming – but I did stop by to try the restaurant. I've always loved the food and atmosphere at Cipriani's downtown location and was curious to see whether the new concept was anything like it. And so it was. My evening at Bellini was a wonderful experience altogether. I had a delicious Italian meal with ossobuco and savory pan-seared scallops and wrapped up the evening with a cocktail in the classy Bellini Bar – my new favorite place for an authentic Italian Bellini in Manhattan.
SANT AMBROEUS
The Sant Ambroeus location on Madison Avenue is my go-to restaurant for business meetings. It offers the perfect combination of Italian tradition and New York elegance, with delicious Milanese cuisine and a very stylish, upscale clientele. My personal tip: go for the traditional Milanese risotto or cotoletta alla Milanese and don't forget to have a look at their extensive wine list. It is full of delicious Italian classics. Fun little extra: Sant Ambroeus also has a number of very aesthetically pleasing coffee bars across the city. I love to stop there for a quick Italian croissant or a delicious espresso shot on the go.
THE MARK HOTEL 
The key to comfortable travel and good business is finding a place to stay that feels like home. After some trial and error with hotels in New York, The Mark Hotel on East 77th Street has completely won me over. The entire experience is just spot-on: the rooms are luxurious and stylish; the public spaces are great for lounging or quick business calls and the service is very personal. Exactly what I need from an operating base in the city. I absolutely recommend staying here if you want to enjoy some peace and quiet – and exceptional service – in the middle of Manhattan.
With my stay in New York, my international sartorial tour is officially coming to a close. Earlier this month, I met up with clients in Istanbul and Dubai and I hope the personal recommendations I've shared along the way have provided you with some inspiration for your next trips. For now, I am done sharing, but don't worry: I will be back with new updates soon.
Talk to you soon,
Your tailor