Notes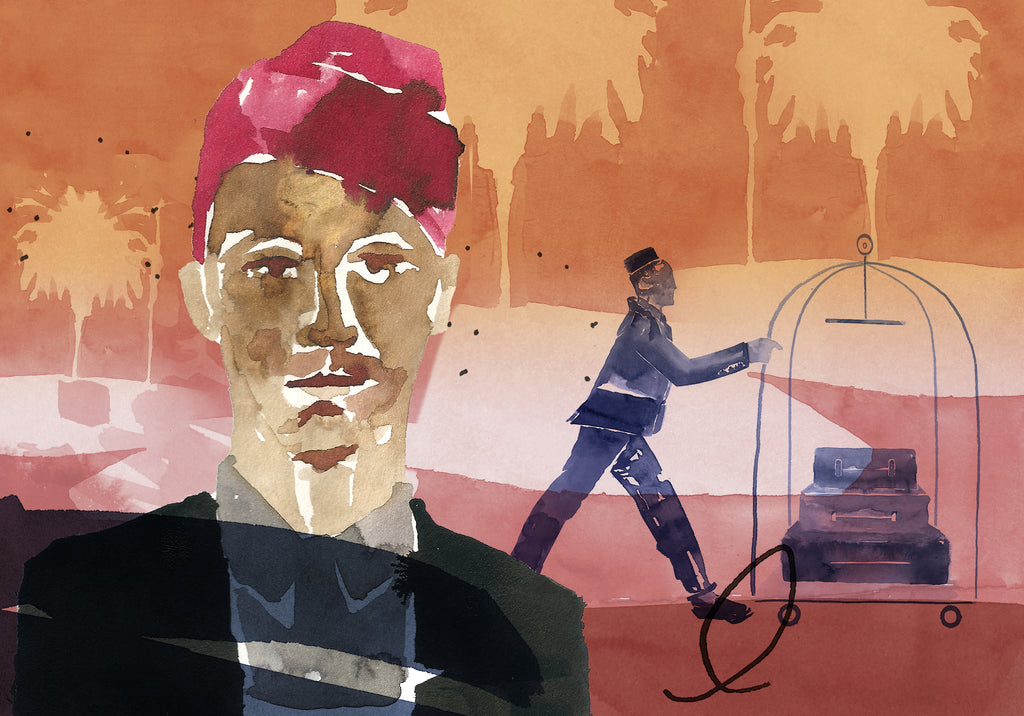 Dubai food guide: international allure
As a global nomad, you get to explore and taste some of the world's most interesting cultures. Two weeks ago, I embarked on a Mr. Blue sartorial tour to meet up with clients all over the globe, and I am sharing my top gastronomy experiences as I go along. This week, I am listing some of my favorite food and hospitality hotspots in Dubai.

When I first went to Dubai in 2006, I was blown away by its unique atmosphere. The vibe in the city is very international, and so are its restaurants. Most of them have a very impressive and luxurious décor, and the service is absolutely impeccable everywhere you go. Below, I've listed some of my personal favorites.
NAMMOS DUBAI 
My go-to spot on Jumeirah Beach. At Nammos, I always feel like I'm in Greece, but in a slightly more upscale, luxurious version of it. The vibe at Nammos is really glamorous and beachy, and the food is delicious. Thanks to its unique location in the exclusive Four Seasons Resort, it offers amazing views over the Arabian Sea and the Dubai skyline. My tip: try to book a table around sunset. Even the golden hour is bigger in Dubai.
AMAZONICO
I actually knew Amazonico from its original restaurant in Madrid, and when I found out there was one in Dubai too, I just knew it had to be good. At Amazonico, you'll find the best of Latin-American cuisine. Try the tropical sushi and the fresh seafood, of indulge in one of their absolutely delicious grilled meats. Also, I would be lying if I said my appreciation for Amazonico wasn't at least a bit due to its interior: the restaurant is full of lush greenery, which gives off a real rainforest vibe. When I have the time, I like to stick around for a digestif in the lounge or the impressive cocktail bar.
INDOCHINE
One of my favorite places in Dubai. Indochine is one of those restaurants that has been here since the very start: it opened in the eighties, which for Dubai is ages ago. What I love most about Indochine is the stylish ambience and tropical décor. It just looks very classy, and you can almost feel the vintage luxury when you walk in. They offer a special business lunch menu with a wide range of French-Vietnamese specialties, from delicious spring rolls to a wonderful wagyu steak banh mi – my personal favorite.
SUNSET HOSPITALITY GROUP
During my time in Dubai, I had an appointment with the Sunset Hospitality Group, a hospitality company that develops restaurants and hotels all over the world. They asked me to come up with a concept to dress the staff at METT, their new hotel in Bodrum, Turkey. The group owns a number of high-quality restaurants in Dubai. My personal favorite is DRIFT at One&Only in Palm Jumeirah, an absolutely exquisite beach club that serves delicious Mediterranean food and impressive cocktails. I love to go there for important business lunches, because the atmosphere is very classy and the service is always excellent.
FOUR SEASONS HOTEL DIFC
As a global nomad, it is important to find hotels you feel 100% comfortable in. The Four Seasons Hotel at the Dubai International Financial Centre – DIFC for short – really feels like a home away from home. The service is absolutely impeccable, and even though it is located in the middle of a lively downtown neighborhood, it feels really peaceful and quiet. If I get the time, I like to sit on the prestigious rooftop terrace with a cocktail and take in the view – the perfect way to wind down after a long day of meetings.
For the final leg of my sartorial tour, I am traveling to New York, where I will be keeping an eye out for the best new gastronomy experiences in town.
Enjoy and talk to you soon,
Your tailor