Notes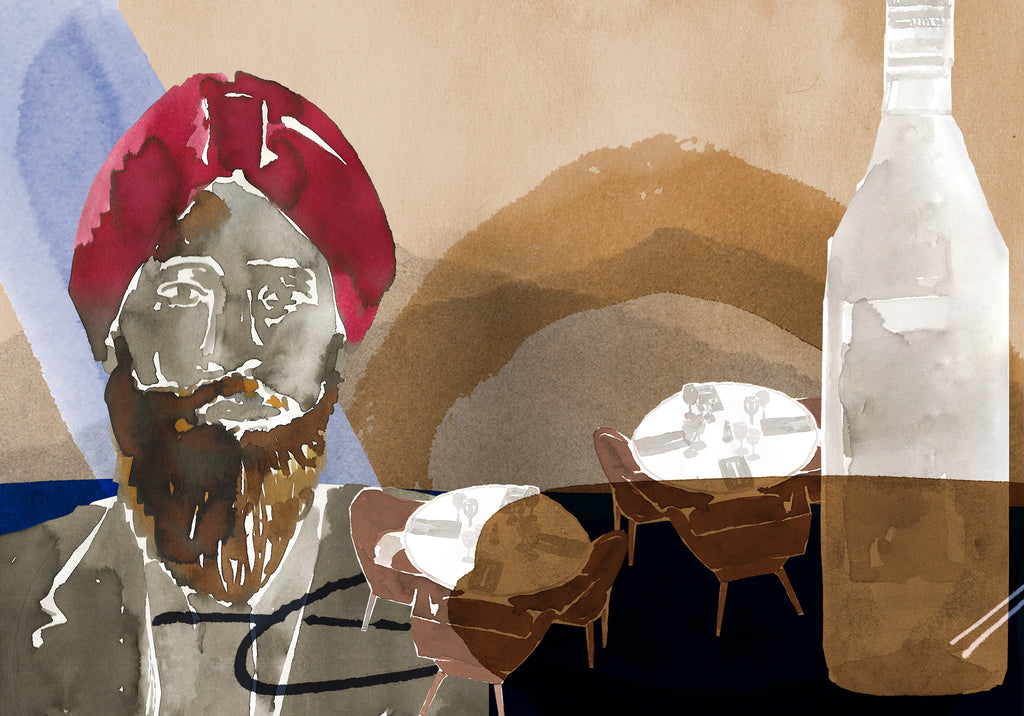 Istanbul food guide: where Europe and Asia meet
When you travel the world as a global nomad, you get to explore and taste some of the most interesting cultures around. It may actually be one of the best perks of my job. Last week, I embarked on a Mr. Blue sartorial tour to meet up with clients all over the world, and I am sharing some of my top gastronomy experiences as I go along. First up: Istanbul.
I love Istanbul's unique flair. The clash – or harmony – of laid-back and bustling, of newness and rich cultural heritage: it truly is a unique cosmopolitan destination. The local cuisine is a melting pot of cultures and tastes, and the city's top restaurants combine tradition and contemporary class in unexpected ways. Over the years, I've come to appreciate Istanbul as a must-visit culinary hotspot for global nomads, and these are some of the places I like to visit when I'm there.
1. Sunset 
Sunset Grill & Bar is one of my favorite places in the city. The food is delicious, but what I like most about Sunset is the incredible view over the river Bosporus and the city. Absolutely breathtaking. My tip: get yourself a table out on the terrace and order the grilled steak or the signature sushi. Istanbul fine dining at its best.
2. Paper Moon 
Dining at Paper Moon is like jetting off to Italy in the middle of Istanbul. The interior always reminds me of one of those authentic cafes in Milan. I especially enjoy the exceptional quality of the ingredients and the pureness of the dishes. Plus: with its upscale yet not-too-formal atmosphere, Paper Moon is the perfect place to talk business over lunch.
3. Lucca 
I once ended up at Lucca late in the evening and it completely stole my heart. Lucca is known for its creative cuisine and cocktails, but that is not the only reason why it's always packed. You can eat there all day long – from breakfast to night – and the atmosphere is like nothing I've ever experienced before. I would strongly recommend staying until after dinner, enjoying a Satsuma Vodka, and just seeing where the night takes you.
4. The Soho House 
I like to find a Soho House wherever I go, and Istanbul is no exception. The atmosphere is always spot-on, the food is delicious, the rooms are an absolute dream, … The Istanbul House is located in a historic palazzo, and almost all of the authentic elements have been preserved. It is amazing to see how the contemporary furnishings fit in so perfectly. I tend to spend most of my time here in the Games Room: it is the perfect place to get some work done in between meetings.
5. Beymen Brasserie
My go-to address on a shopping day. Beymen Brasserie is located in the trendy and upscale Abdi Ipekci Street, close to top brands like Louis Vuitton, Tod's and Rolex. The vibe is very trendy and chic, the food is French-meets-world, and the people in this part of town are usually very well-dressed. As you know, that is always a plus for me.
6. Vogue 
VOGUE restaurant is a classic in Istanbul, and the owner is a valued Mr. Blue client. Ferit Sahenk's d.ream group owns a number of restaurants and hotels throughout Turkey and abroad, and I have the privilege of dressing both him and his hospitality staff. Right now we are working on a deal to dress over 900 members of staff for his exclusive D Maris Bay Hotel. Needless to say, a visit to Mr. Sahenk's VOGUE restaurant is always a pleasure. Go there if you're looking for an elegant and stylish ambience and European dishes.
As much as I enjoyed my time in Istanbul, I am now checking out and getting on a plane to Dubai, where next to meeting up with clients I will also be scouting wonderful hospitality hotspots for you to discover.
Until next time,
your tailor