Notes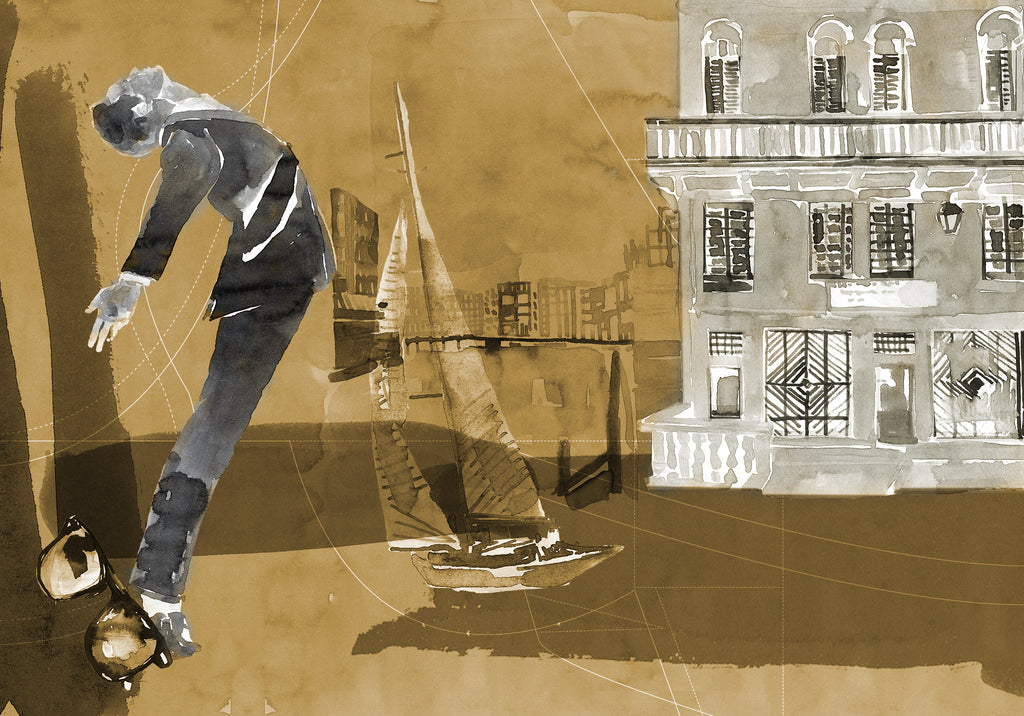 The Big Trip: Clients from India to Madrid
I take pride in knowing so many excellent, heart-warming people and call them not only my clients but friends. But when you get an invite from the Adani family, you know things will get very special. The Adani Group's diverse expertise include energy, resources, logistics, agribusiness, real estate, financial services, defense, and aerospace.  So, I went to India, where I met up with my dear friends in Ahmedabad and stayed across the Taj Mahal to enjoy the finer things in life. Business with pleasure, of course. Here, I shared my expertise!

Because of the heat – it's moesson season over there – my options were light cotton, a seersucker suit or the newly reinvented Giro Inglese. Especially that last one was a perfect companion for the trip I was about to embark on. The quality of the weaving for both shirts or vests is perfect, as it's like a zero weight second skin. In damp and warm temperatures, it's a trusted companion.
The reason I was invited to come over is that there was a wedding happening not far from now. And for a wedding, one must look at his upmost best. For a family like the Adani's, it's a way to show their way of life, expertise, and riches – a place where everyone can proudly show their craft.
From Mykonos to Napels
The rest of the trip went rather fast. From India, I flew to Greece to experience the beauty of Mykonos. A client of mine from Mexico – crazed about the quality of the Giro Inglese – invited me to a party at Dynamos. Before, however, we went to a great restaurant called Nammos. Incredible cuisine, perfect companion. Could now have enjoyed it more.Things were fun, to say the least.
In Sardine, we went to Porto Cervo, where we spent 5 days on a new boat named the Heed. This took us to a great lunch experience at Cale di Volpe, where we enjoyed the unique landscape that Sardinia has to offer. That evening, we went to the Lio pop-up experience with a group of my Milanese friends. Capri called – on an invite from a friend from Miami – which brought us to a place called Punta Tragara. We had an incredible lunch and went to a small beach club. Afterwards, we finalized the last details of next year's collection.
Meshing pleasure with business, I went to Naples to see how the production of a few fabrics were going. Yes, from one collection to the other, as that is how it works in the sartorial industry. It's important to always stay invested in every detail of the process. Then, in Madrid, as a final climax, I met up with Wilmer Rupeti – someone who I've always would've loved to see in a Mr. Blue suit. And from that single meeting, I would've never imagined getting an order for 1000 suits, all made to create a brand-new wardrobe for one of his villa's. And just like that, dreams come true!