Notes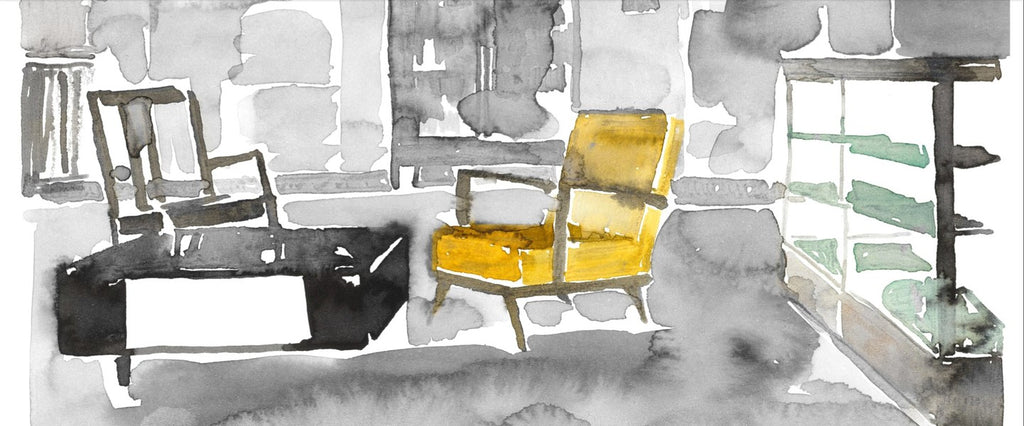 The Meaning of Luxury
With a lifestyle revolving around intensive travel and wearing a suit every day of the year, how does one define luxury?
My clients call me the 'Flying Tailor', because I take a plane upon request. I fly around the world, from Mexico to Dubai, from New York to Hong Kong, from the Art Fair in Miami to my studio in Belgium, my workshops in Istanbul and Napoli and back. I even upon my clients in their homes, at their offices, wherever they prefer. If needed, I even check into suites of five-star hotels to set up a temporary office. And occasionally I organize a very informal evening gathering for a small company of my clients with a few bottles of excellent wine. Businessmen aspiring an ultimate form of luxury deserve that extra mile. But how do you define that ultimate form of luxury, and what is required of me, the provider?
Morning meditation
In spite of my tight traveling schedule, jet lag rarely bothers me. I am eager for challenges, especially in my work. The made-to-measure business is a true passion, enabling me to do what I love and to broaden my horizons in every way. He deals with stress by meditating for half an hour in the early morning each day, after which he swims laps. "I wake up every morning smiling. Although I need my half hour of silence and introspection, I also need the positive stress of traveling, being in busy cities and meeting people," he admits.
That moment with the client
In about 30 minutes, Dominique Vindevogel is able to make a physical and mental scan of his client. This mental scan is the unfailing start of a perfectly tailored suit. Perfect in style, perfectly crafted, perfectly cut, and hiding every possible physical aw. The 'Butch Tailors' cut' serves as a very strong base model. This unique cut has extremely comfortable jackets with slightly narrower shoulders and sleeves, still enabling every movement. "There's a blueprint with different parameters in my head," says Vindevogel. "All 'deviations' are translated into pluses and minuses on that mental scan, so I can perfectly explain the client's custom sizes to the tailor who's cutting and sewing the suit. But I do take some variables into account. Sometimes there's a difference between a client's winter and a summer suit. I also have a client who orders different cuts depending on whether he has to wear the suit networking with people at receptions, or whether he wears it to work behind his desk. I have clients who are constantly traveling and want an extra comfortable cut so they can feel at ease during their long trips." 
You start talking about life, about what you do for a living. And you end up making an appointment with a new client. As a matter of fact, the best networking is during people's free time, when they're more relaxed. It's more genuine then."
Trust is the key
Once measurements have been taken, Dominique goes into the details, discussing different options like colors and fabric, lining and buttons. And finally, a fitting session is scheduled to achieve the perfect Butch Tailors' cut. "Corporate fashion has very little to do with real fashion," says Vindevogel. "It's more about giving a man confidence and hence the space to concentrate on important matters. Maybe at first, a man might appear less accommodating than a woman regarding the clothes that suit him. But once you gain his trust, usually when people compliment him on his 'new' appearance, he will be loyal to you. Just like he will keep seeing the same doctor or dentist for years. In Italy, you still have this tradition that a father takes his son to his tailor at some point. It's a beautiful tradition, and it illustrates the trust you need to establish." 
Viva Voce
Dominique Vindevogel doesn't need advertising to gain new clients. Instead, he believes in strong personal interaction, leading to new contacts and clients. "Whenever I team up with partners, I know they are socially very well embedded," he says. "Without a proper social network, you're nothing." Sometimes this word of mouth advertising leads to higher levels of publicity, like editorials in luxury magazines. A lot of times, Dominique himself exhibits the Butch Tailors' cut and style. "I never find myself alone for a long time, whether I'm waiting in an airport lounge or at a hotel bar, I'm easy to talk to. People often compliment me on my clothes or ask me about my white hair that I've had since I was 20, or the jacket I wear, or my suit. You start talking about life, about what you do for a living. And you end up making an appointment with a new client. As a matter of fact, the best networking is during people's free time, when they're more relaxed. It's more genuine then."
The highest luxury
In spite of the fact that he's away from home very often, Vindevogel is happy with his traveling life. To be able to do what he likes, without compromise, he believes is the highest form of luxury. "I travel the world for about 5 months each year, if you add it all up. I try to stay in the same quality hotels, to always return to my 'home away from home' restaurants. However hectic my schedules, I always try to spend my weekends with my wife and family. Doing everything to make your business flourish is important, but family, good health and being there for friends is also important. To be able to help people. To ask them how they are. To keep in touch by phone. To pay your respects to people who make life easier. To say thank you to the lady who's cleaning public toilets. Those are really the most important things in life."