Notes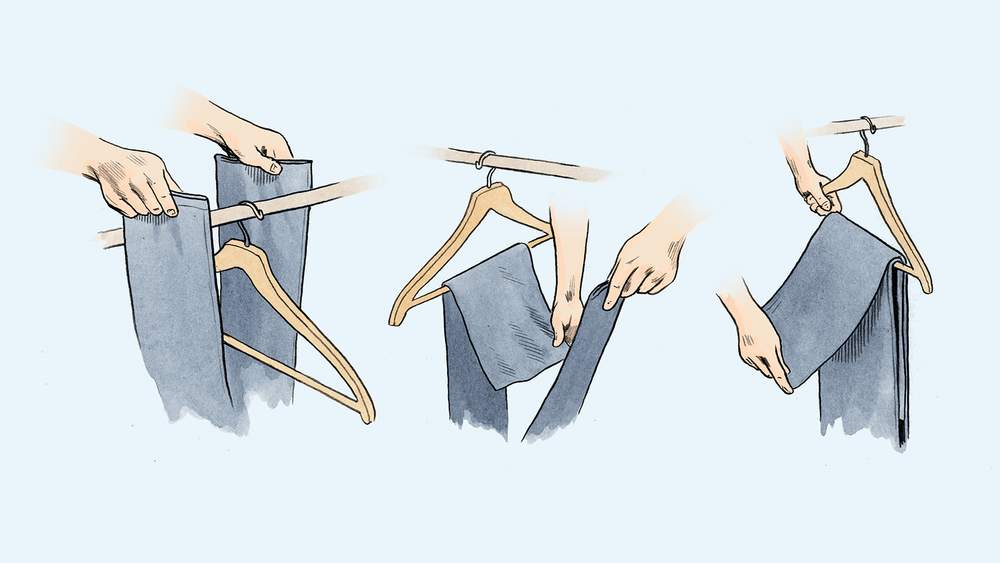 The Nurturing of a Suit (Part 1)
As we get older, our investments get more expensive. It's the circle of life, and if maintained and taken care off well, the garments and accessories can be passed down from generation to generation. It's the very reason why it has become a trend to buy products and special accessories mainly created for the purpose of keeping a garment in mint condition. With a suit, however, it's not all that complex. 
1. Never wear a suit every day
The first step to really take care of your suit is abstinence. Give it some time off your body and on the hanger. A day or two airing out will allow you to put off cleaning. Airing out works very well in your bathroom, by the way. The steam will un-crease your suit and soap smells will freshen it up. This also applies to the use of footwear and sneakers. Creating a routine can really change the game!
2. The Savile Row Fold
The most annoying thing about storing trousers, whether in your closet at home or in a hotel room is they tend to slide off their hanger. There is a nice trick of the trade. They call it 'The Savile Row Fold' because Savile Row employees, who were tired of picking up trousers from hangers all day, invented the method. Hold onto the bottom of each leg of your trousers with one hand. Take the hanger in your other hand. Fold one leg with the inside leg down through the hanger so the hem nearly touches the crotch. Take the other leg, and neatly fold it over in the same way. It will help your suit to stay in shape.
3. Wash your shirts
Dry cleaning chemicals will only shorten your shirts' lifespans. Rather than taking your shirts to the dry cleaners, wash them in lukewarm water in your laundry machine with a mild non-bleach product. Do not tumble dry but hang them on a clothes hanger. Iron them when they are still damp. 
4. Avoid pocket load
Loading all your pockets not only destroys the silhouette of the suit, but it can also alter the shape of the suit and stretch out pocket liners. If you're wearing a cut-to-the-bone suit, select only the essentials. Take a man bag with you if you have too much stuff that you will want to keep at hand. 
5. Quick brushing
A clothes brush removes dust, dirt, lint and fluff. It's the easiest way for a quick clean and it extends the life of the natural fibers of your suit. Don't forget to brush the inside, like the armpits, where moths like to hide.