Notes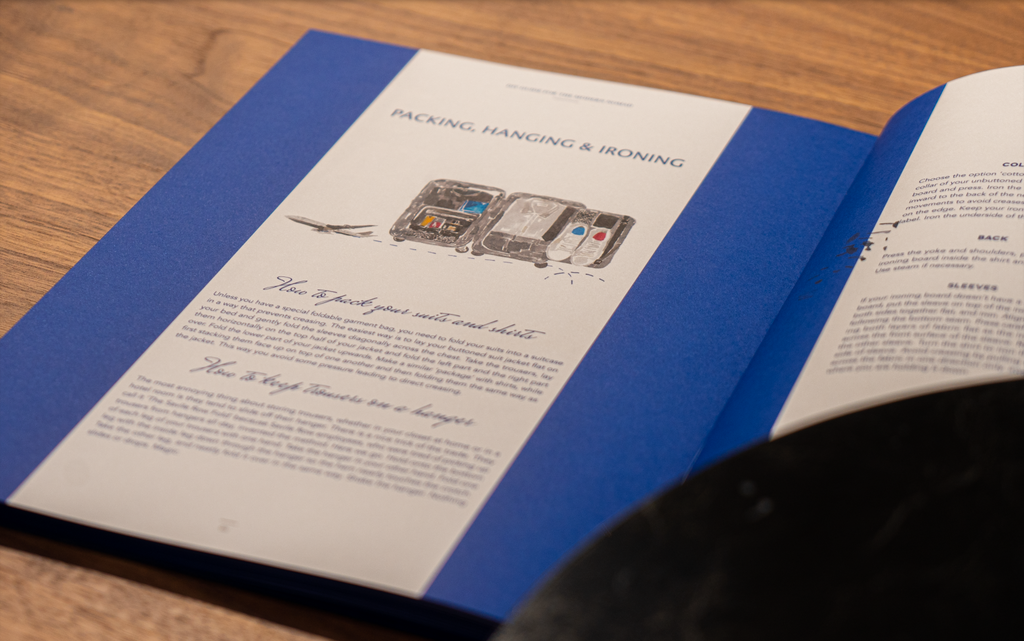 The Nurturing of a Suit (Part 3)
For the last part of this Nurturing of the Suit series, we dive into the last three items that you might not think demand much attention, but actually do. At Mr. Blue c/o Butch Tailors, we've found that these items are either neurotically nurtured or ruined from the first week, and that the contrast can be quite high. Here are a few things to consider when taking care of your shoes, ties or jeans:  
1. Tie care
Don't hang your ties but roll them to store. This way the bias cut of the tie's fabrics and running stitch will be able to relax.
2. Shoe care
Rotation is the key to preservation. A man should own at least three pairs of good shoes to wear with his suits. Never wear a pair more than twice a week. Use shoetrees to store them. Clean them once a week with a shoeshine. Never put your shoes near a heating source when they are wet. Instead, gently slide a flat wad of newspaper in them overnight. It will take out the moisture from rain and puddles. 
3. Jeans care
Did you know that since last year, our Mr. Blue line now offers a denim tailoring service. The best thing about it is that this time, you can decide your own fit together with a professional, created from the best denim in the world. Again: a great investment for the wardrobe, but one to be taken care off properly. Wash your jeans inside out at a low temperature in the laundry machine to preserve the color. Do not overload your machine. A lesser amount of laundry in the machine means less faded creasing in your indigo jeans. Tumble dry on very low temperature.