Notes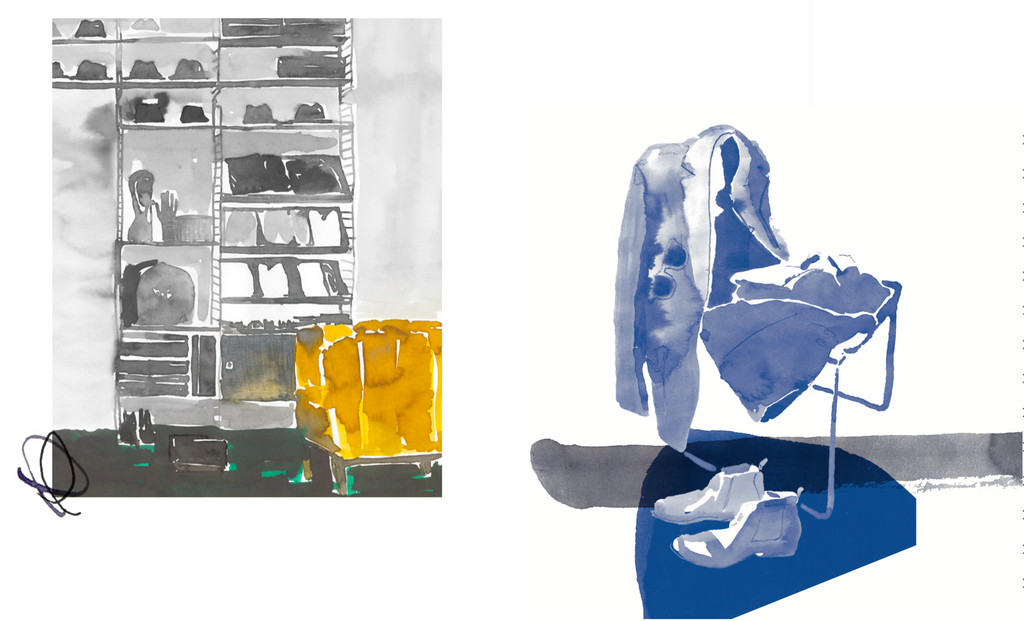 The Nurturing of a Suit (Part 2)
After buying your first suit and perhaps even evolving your own wardrobe, there's something that has most of the time been dealt with as an afterthought. A beautiful suit not taken care of properly won't age well, as is even the case with wine and leather. There are actually a few similarities with wine and leather: just like leather, it is important to know how and when to clean it, as well as demanding too much in the performance department; wine needs to be stored properly, which is an issue equally important yet rarely written about with suits. 
1. Storing suits
Don't put off hanging your suit on a device that will preserve its shape. A chair won't do, nor a coat rack. Hang the jacket on a round-shouldered wooden hanger to hold its shape and allow it to air out. Use the Savile Row fold to hang your trousers. Keep your suits in a closet with small boards or balls of cedar wood to avoid moths. Store your out-of-season suits in airtight bags.
2. Buy a special steamer 
Steaming your suit or coat opens up the fibers of the fabric and removes smells. Steaming also takes out minor stains, marks, creases and folds. Dry irons are too hot and can burn the fabric of your suit or coat. 
3. Put off dry cleaning
Dry cleaning is really hard on suits. Each time a suit is dry cleaned, its lifespan is shortened. Only take your suit to the cleaners if a noticeable smell remains or there's a stain that can't be cleaned with a bit of water or stain remover. Cleaning only the jacket or only the trousers might result in a difference in color or wear.