Notes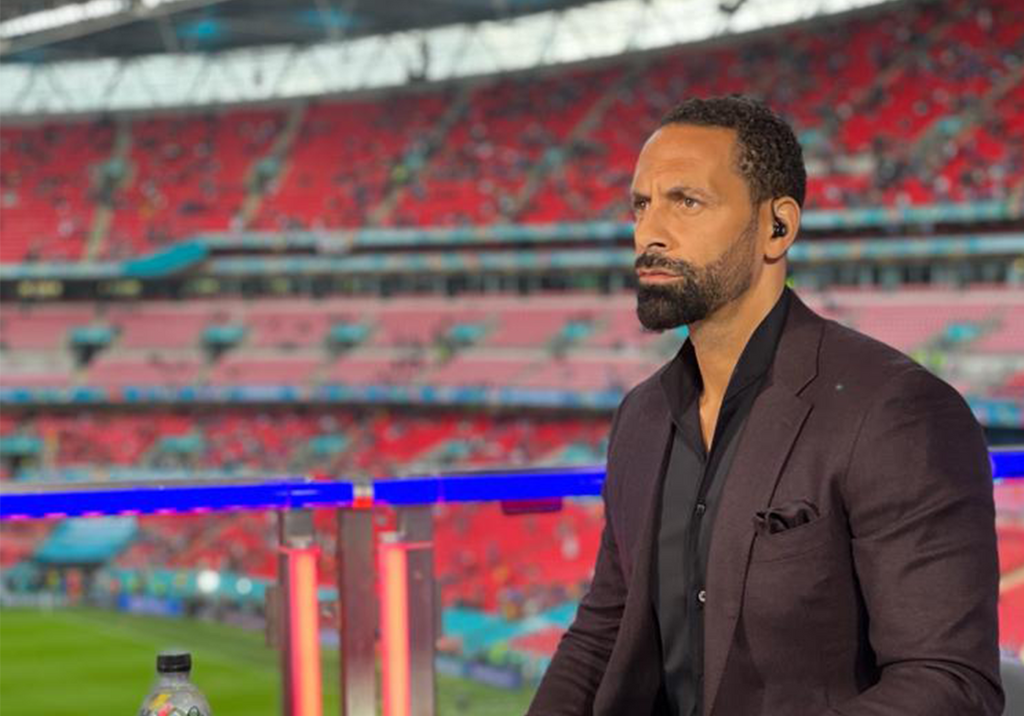 Uniting with Rio Ferdinand on a collaborated collection
After connecting with former English professional footballer Rio Ferdinand at his home just outside London, he let me know his fondness for lightweight tailoring. So much, he asked me to dress him in our One Piece Stand Collar Shirt for the UEFA EURO 2020 Football Cup as a main pundit for BBC. Today, I proudly announce the launch of Butch Tailors x Rio Ferdinand, our collaborated collection consisting of 3 ready-to-wear One Piece Stand Collar Shirts, now available in our online shop.  
Rendez-vous in London
I met Rio Ferdinand through one of my clients. Visiting the former English centre-back at his home created a lasting connection for both of us. While measuring him for his wardrobe, he told me his style mostly leaned towards stretch fabrics and unconstructed garments. This came to me as no surprise, given his athletic character.
Dressing up for EURO 2020
At that time, Mr. Ferdinand was presenting as one of the four pundits for BBC during the UEFA EURO 2020 matches. One of his favourite Butch Tailors styles was the One Piece Stand Collar Shirt, which we manufacture in 3 colours: white, navy and black. His enthusiasm for these pieces was so infectious, we decided that he would be wearing the shirts during the Football Cup. And so, on June 13th, he looked triumphal in his white Butch Tailors One Piece Collar Shirt during the winning England – Croatia match. On June 29th, he could be spotted again wearing this piece in navy during England – Germany at Wembley Stadium.
The idea
Later on, Rio and I met again during his last fitting at the BT Sport Studio in London. While we were catching up, the idea of working together came up. "Why not collaborate on a collection?", we asked each other. We decided to turn his favourite Butch Tailors piece into a ready-to-wear collection that would be available online in three colours: white, navy and black.
Introducing the collection
Now that the UEFA EURO 2020 finale has passed, during which Rio was also dressed by me, our collection together is available here. The One Piece Stand Collar Shirts are Cotton Stretch, made out of 98% Cotton and 2% Lycra, and retail for €115 or £98. Discover the pieces in white, navy and black in our online store.
Until next time,
your tailor.