Notes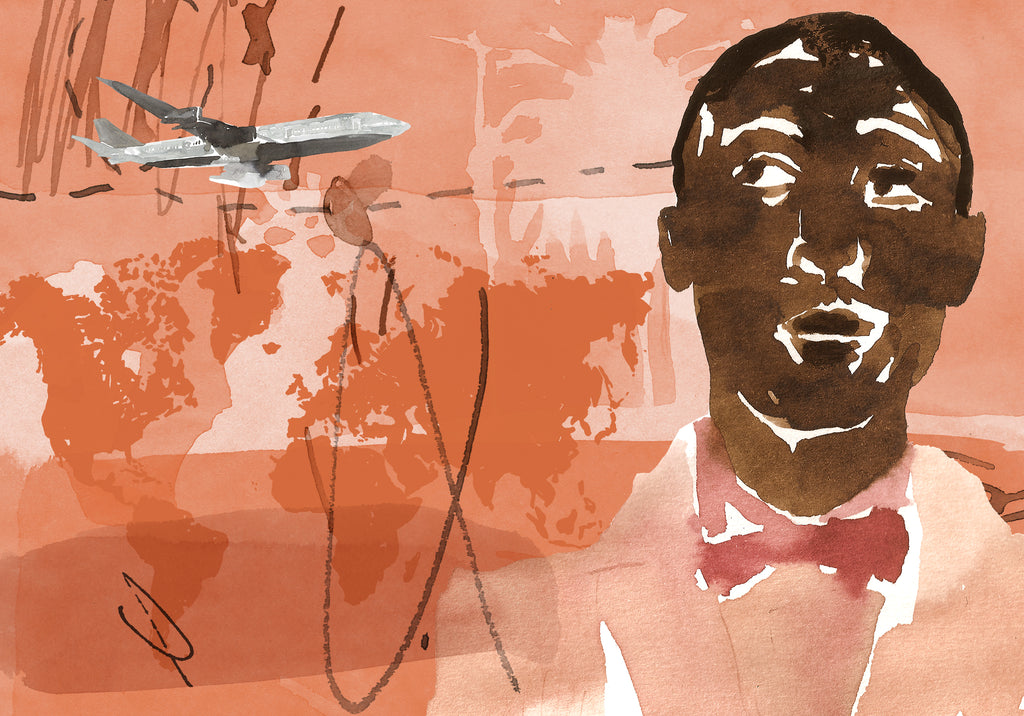 An African adventure
Not too long ago, I spent a few days traveling in Africa for work. The colors, the people, the food: it was a trip to remember forever.


My journey started in Equatorial Africa, a region that is dominated by tropical rainforest, temperatures that average about 32 degrees Celsius and the Zaire River. News that the Flying Tailor had set foot on ground spread quickly; Congo's president's entourage and his ministers all planned a visit to be measured by me, and even a businessmen from Guinea came all the way to see me. An incredible honor!

Business advice
Africa is a huge continent, to see it all takes a lifetime. During my trip we got a glimpse of how versatile it truly is. I traveled to Kinshasa, the capital of Congo. Here I met the Belgian ambassador, who gave me some useful insights in doing business in this region. Optimism and a sensitivity to Congo's past as a Belgian colony are of course very important.
Dressing the government officials
After this short exchange of tips and ideas, I was ready to meet the son of the previous president Mobutu. Also, I made my acquaintance of some gentlemen that are in close proximity of mister Tshisekedi, the new president. I'm beyond excited that I was asked to dress officials of the current government. Shirts, trousers, jackets: Butch Tailors will create the business wear for these wonderful gentlemen. 'Representative' and 'fitting the occasion' are the words we're going for.
Lush vegetation
As I was rushing from one meeting to the next, I didn't have the time to fully immerse myself into the beautiful city of Kinshasa. However, whilst being driven around, I got a glimpse of the smiling people, the lush vegetation and the splendor of the Gombe district. This is known as the administrative and residential district, which houses most of the European population. Outside of Gombe, the population is sadly less well off – knowing this, humbled me and made me appreciate what I have even more.

Pizza in Africa
During my stay a special dinner was organized with fantastic company, including some Belgian expats. We enjoyed a delicious European-inspired dinner: Belgian fish and Napolitano pizza. All in all, Africa made a great impression on me and I plan on returning soon. Guinee, Botswana, Ivory Coast: I have a hunch Butch Tailors would be welcomed there, too. Can't wait to make it happen. 
Until next time,
your tailor