Notes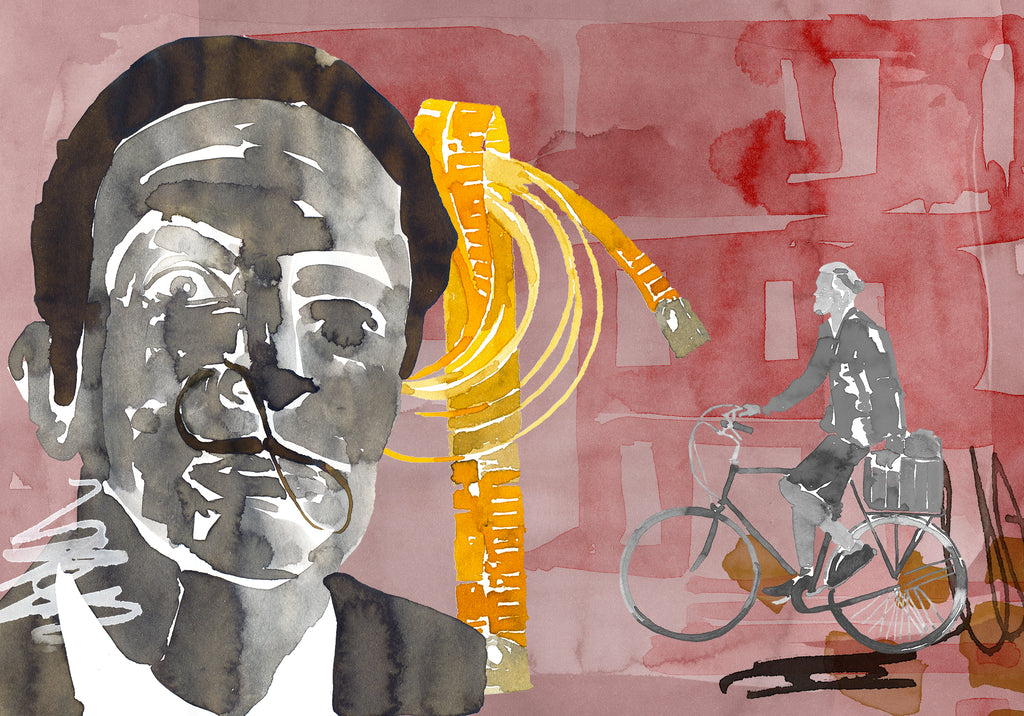 Wrapping up 2019
Another year has gone by and it sure was a good one. For me, 2019 was filled with numerous trips, interesting people and the expansion of Butch Tailors in every sense of the word. If I would have to pick one word to describe this year, it would for sure be 'grateful'. With the risk of getting a tad nostalgic: shall we take a look back?
They say that time moves quickly when you're on the go and I can testify. One of the reasons why 2019 went by so promptly, will become clear when you take a look at my Instagram-feed: I have been on the road for a total of 8 out of 12 months last year. For someone whose profession it is to be a 'flying tailor', this is a great sign. At a time when the number of tailors is decreasing worldwide, Butch Tailors is thriving. The concept of offering clients a total approach service when it comes to their wardrobe, including personal visits and regular follow-ups, seems to really match the needs of the current day and age – and I couldn't be happier.


New cultures
Last year I have been expanding the business worldwide by focusing more on, for instance, Mexico and London. Also, the Jewish community – spread out over Antwerp, Los Angeles and Tel Aviv - turned out to be one of my top new client groups. Instead of diamond trade, these businessmen are industrial moguls and real estate giants. Learning the sensitivities of their culture, their habits and way of working, is what makes my job so refreshing and interesting.
New friends
I'm a lucky man as all my clients are accomplished, interesting and distinguished in their own way and I always learn something from everybody I work with. For example, I think very warmly of a businessman from Kuwait, who is specialized in water and is currently building a water bank to provide water for places in need of it. As he was so content with the suits I created for him, he decided to throw a diner in my honor. It was a fantastic feast with great food, drinks, cigars and his closest friends – some of which have now become my clients as well. The feeling of gratitude is really at its place in situations like this: it's incredible that someone takes the time and effort to introduce my passion to others.
New products
Of course, in order to stay relevant, it is important to continuously innovate. Therefore, Butch Tailors doesn't offer just suits anymore, but has grown into a total look-concept including jeans, knitwear (a huge success this year!) and shoes. The way I see it: it's great if you own a lovely looking tie, but if you fail to combine it in a nice way, you will not achieve the refined look you're going for. I think this gentlemen's wardrobe-concept is what really sets us apart from others and I am very much looking forward to develop it in even more detail. 
I'll tell you more about our upcoming plans for 2020 in another blog. But first: let's end 2019 with a BANG!
Your Tailor