Notes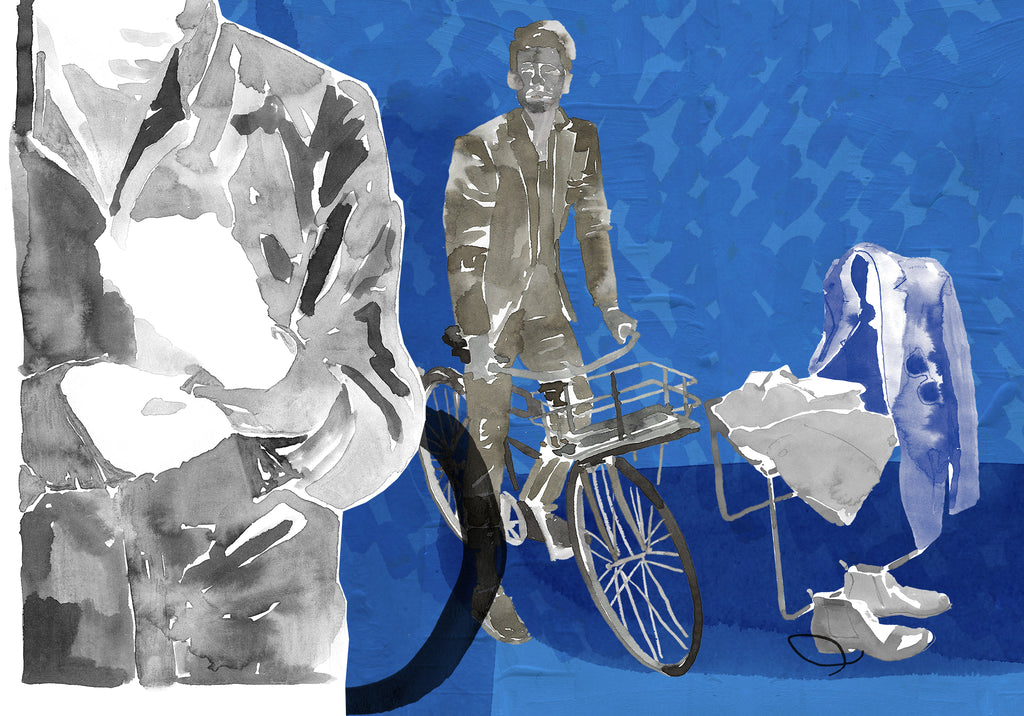 3 core pieces for your Autumn/ Winter wardrobe
This Autumn, less is more. Instead of shopping for a large amount of on-trend items, aim for a capsule selection of quality, durable and classic garments. These three core go-to pieces will see you through the colder months – and beyond.
1. The blue blazer
A true icon in the world of menswear! And with good reason. Not only does a blue blazer look amazing, but it's one of the most versatile pieces you could ever own. It can be worn with everything: from jeans (no, a blazer with jeans is not too much blue) to a chino to a pair of classic grey trousers. Butch Tailor's wool blue blazer has a lapel, which gives you a slightly classic looks even when the rest of your outfit has a sporty vibe. Thanks to the wrinkle-free fabric, you'll look your best no matter what.
2
. The perfect white shirt
It is an undeniable fact that any man looks smarter and attractive when he wears a clean and crisp white shirt. So definitely make room for this classic number in your wardrobe this season (or any season, honestly)! My favorite white shirt out of our collection is made with fabric from Thomas Mason, one of the top Italian mills for dress shirt fabrics. Because of the way the fabric is twisted, your shirt will stay wrinkle free all day long. For Autumn, combine it with a knit and a wool jacket on top and you're good to go.
3. Wool charcoal trousers
If you ask me, a pair of grey wool trousers is the perfect pair of formal Autumn/ Winter trousers. It provides warmth and comfort while looking sharply dressed. Dark blue, deep oxblood red and something with a subtle check all go incredibly well with charcoal grey. I would suggest staying away from black, unless you're aiming for a rather formal look. Combine your grey trousers with classic leather shoes or white sneakers if you want to add a laid-back feel to your look.
Until next time,
Your tailor