Notes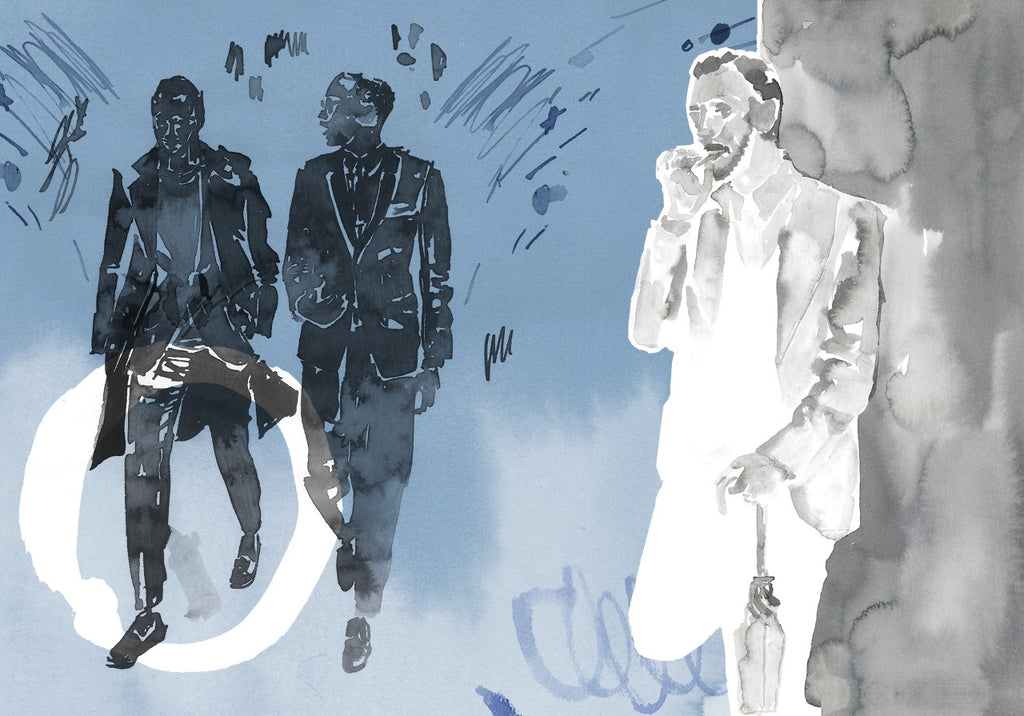 How to wear a suit in the rain
Oh Autumn, how much we love thee… However, our clothes are often less fond of the rainiest season of them all. Luckily you can do a number a things to protect your suit when a storm takes you by surprise.
1. Pick a suit you can wear in the rain
It's a no-brainer that subjecting your suit to heavy rain won't do wonders for the fabric. Repeated or prolonged exposure to water will cause the fibres to expand, swell and sag. Your once-immaculate suit will end up looking saggy and deformed. That is to say: unless you're wearing a high-quality, custom-made suit that is made from fabrics with a high degree of water resistance. At Butch Tailors, we offer items that are constructed using Italian company Loro Piana's Rain System. This is a particular kind of wool fabric that acts as a protective coating. As such, it is water and wind-resistant while allowing the skin to breathe.
2. Invest in decent outerwear accessories
If your jacket, trousers and/ or coat aren't specifically designed for water resistance, take a few precautions before heading off to work under threatening grey skies. A stylish umbrella is a must-have. A black, traditional full-size umbrella with a wooden handle will add a layer of class to any outfit. Are you dealing with a downpour instead of just a modest rain? Opt for an overcoat to protect your suit even more. A long trench coat is a fashionable choice on any windy, wet day.
3. Take proper care of a rain-damaged suit
Yes, it's true: nothing is quite as unpredictable as the weather. Did you suddenly find yourself in the middle of an unexpected downpour, resulting in a soaked suit? There are few things you can do to save your suit from attending its own funeral. Take the suit off as soon as you get home and press it lightly between two dry towels. Do not wring out the suit or put it in the dryer! After a few hours, hang the separate items of the suit on separate hangers to dry. Wait a couple of days until it's fully dry before wearing your suit again. (Ideally you'd be wearing a different suit each day of the week, as to prolong the life of said suit by 50%!)
Until next time,
Your tailor