Notes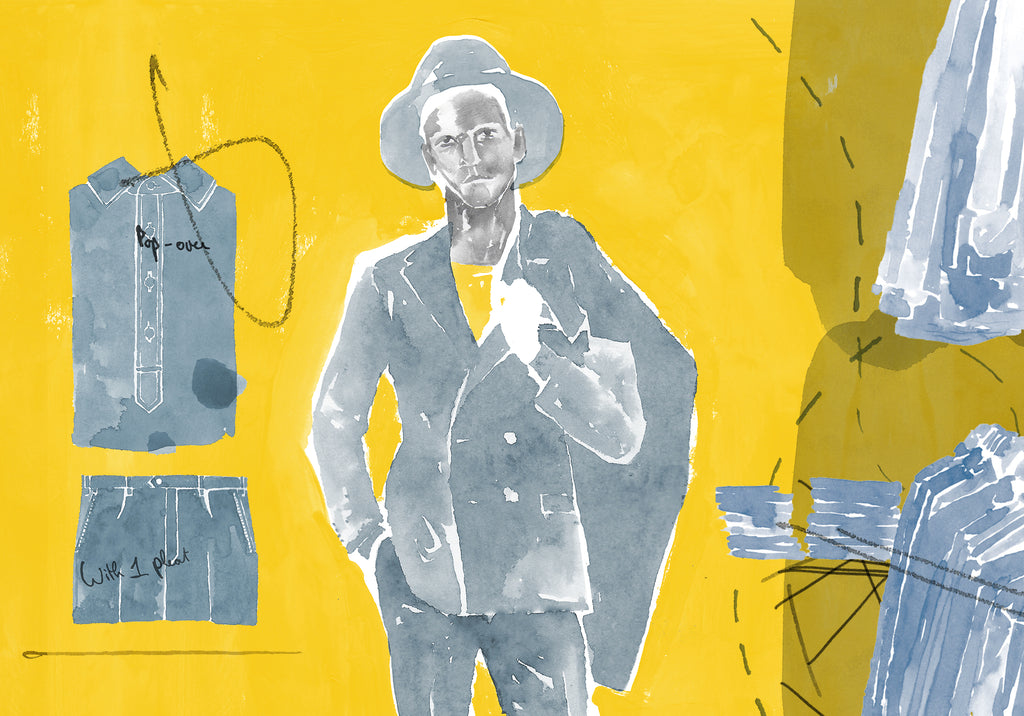 The Whatsapp tailor
Extraordinary times call for extraordinary measures. That's why we created The Gentleman's Guide: a product guide that we send to clients, so that they can assemble their wardrobe even when I cannot physically be there to guide them.
In a way these past few months have been refreshing from a personal view. Me and my family went on glorious walks in our neighborhood and rediscovered the lush Belgian landscapes. I established a daily routine to keep myself sane: meditation, healthy food, the regular orange juice to kick off the day… But of course, for someone who's called 'The flying tailor', the travel restrictions have changed my professional life quite a bit.
The non-flying tailor
Let's just state it as it is: as long as there is no vaccine to combat covid-19, traveling as we knew it will be on hold. I have therefore decided to physically only see clients who live in Belgium, The Netherlands, Germany, France, Europe… Anything reachable by car really. I have also done some rare trips to Turkey, to create a new concept. But as you know, my client list expands the Benelux quite a bit. To be able to stay in touch and advise everyone as best as I can under these circumstances, me and my team created The Gentleman's Guide.
Pick and choose your suit
This template is like a little private tailoring session, via your screen! Would you like a double breasted jacket? Made out of 100% wool or would you prefer a silk and linen blend? And what about your trousers, should they include belt loops? You can tell me all your preferences via Zoom or Whatsapp and your Made to Measure suit will be on its way… I'm really proud of how this template turned out to be. You can really get a taste of the rich fabrics and their colors, even if it's only a visual impression.
Duckish colors
We collaborated with amazing partners to ensure the best quality fabrics in the market for the autumn collection. The fits are equally stunning: the shapes are quite casual, but with the right styling they suddenly appear to carry a classic elegance. The color palette is inspired by, surprise, ducks: their vivid rich green and brown hues is magical to me. Combined with copper tones and winter whites it results in outfits that make you feel warm, comfortable and safe. And isn't that what we're all craving for right now?
Till next time,
Your tailor