Notes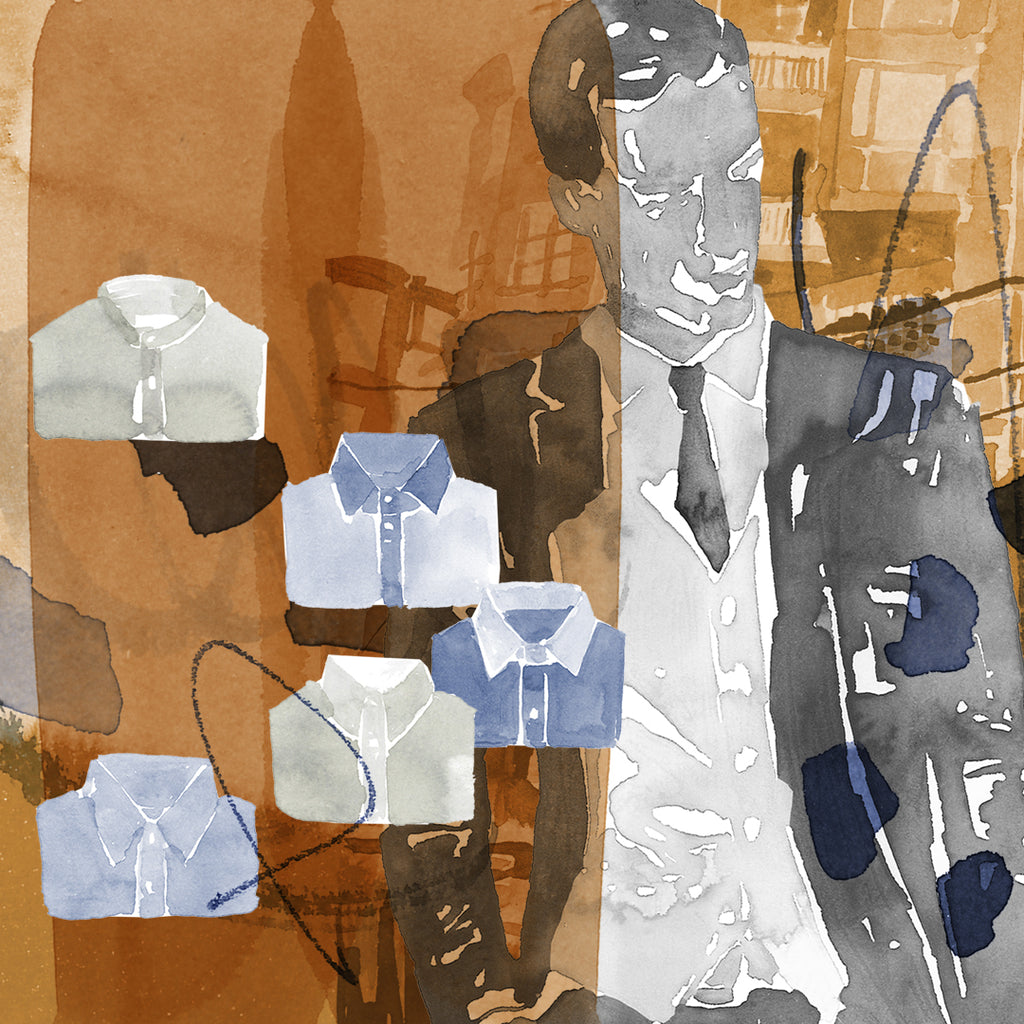 Curating an on-screen wardrobe
In a previous blog, I introduced you to our newest range of white shirts that are also definitely 'Zoom-proof'. An elegant, form fitting shirt is the perfect foundation from which you can expand your 'on-screen' wardrobe – as, let's be clear, it looks like Zoom and Microsoft Teams are here to stay.
Keep the routine
Sure, it's tempting to spend your entire working day at home in joggers. However, for many men, getting dressed will help to make the mental shift from home to work. Which is helpful, since our established routines are in disarray. Paying attention to your look will give the impression that you take your work just as seriously as if you were at the office.
No prints
As I mentioned before, a classic white shirt is a great starting point. After a while this might bore you, but I would highly advise against wearing patterns on screen. Stripes, florals or other tiny prints might give your audience a headache if they don't have a decent wifi connection. When it comes to colors, black might seem a safe choice, but there's a chance it will make you looked washed out and tired.
Neutral colors
Instead, try neutral and/ or warm tones that will complement or contrast your background. Navy, olive, khaki or white are great options – you can never go wrong with these. Do you have an unexpected meeting with an important client or a superior? Keep an unstructured blazer nearby so you can throw it on whenever required. Don't forget to add accessories for your arms and upper torso, such as a watch. It will show that you care enough to make an extra effort.
Bonus tip: always pick a spot in front of a good light source, such as a window, and keep your background as simple as possible.
Until next time,
your tailor