Notes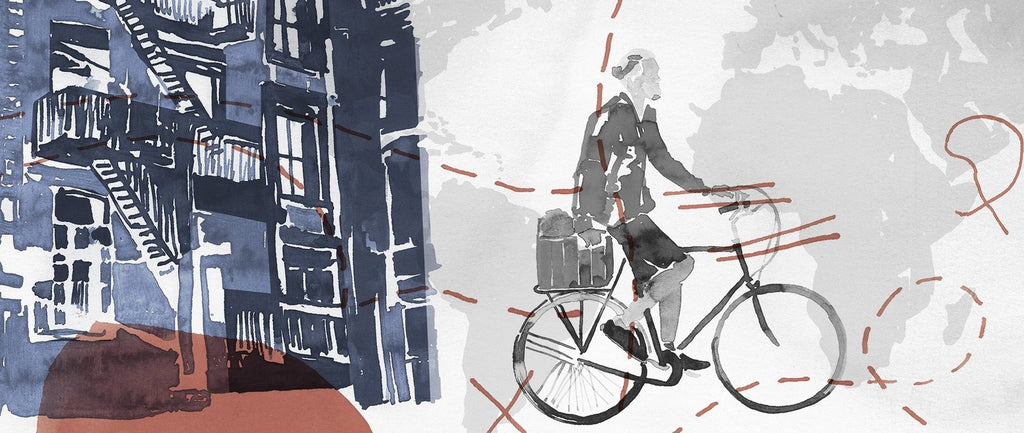 Destination: Brussels
Brussels is known for its chocolate, beers, mussels and rich diversity in cultural influences. It's arguably the most international city in Belgium; where Antwerp is known for being the epicenter of art and fashion, and Bruges is known for its touristic wonders, Brussels takes the lead as the economic heart of Belgium. But beyond its numeral parks, French influences, and impact in the comic books industry, where do you eat, stay of drink? 
In 'Destination', Dominique Vindevogel tells you about the best places to eat, drink and stay. Even for the flying tailor himself, there's no place like home, which is why we've decided to focus on our favorite places to converse during a great meal or places to grab a quick drink. 
Restaurants:
One of my favorite restaurants for lunch is definitely Au Vieux Saint Martin at the Sablon (Grote Zavel 38). It's one of the most famous Brussels brasseries exclusively serving the most delicious Belgian food, and open 7/7 from midday to midnight.
In the same neighborhood there's also Genco, a small Italian restaurant owned by my friend Allesandro. You'll find it at Joseph Stevensstraat 28. Wonderful Italian food in one of the prettiest neighborhoods in Brussels…
If you have a more classic appetite, go to La Villa Lorraine near Terkamerenbos/La Cambre Forest (at Diesdellelaan 75), a Michelin star restaurant with an exceptional location. Their top team is famous for outstandingly refined gourmet cuisine.
And the best kept secret, not far from the Butch Avenue Louise shop, must be La Gazzetta where you can drink top Italian wines by the glass. Try their burrata, it's just exquisite! At Langehaagstraat 12.
Aperitifs
Odette en Ville Hotel at Kasteleinstraat 25, Elsene area, also close to the Butch Shop at Louise, has been "my other office" for a long time. There is a private library for more informal meetings drinks, and dinner afterwards.  
For a pre-dinner drink, you can often find me at Place Brugmann 16, in The Winery. This bar has a top selection of very fine wines. The prices are low but you pay 'corkage'. The concept is brilliant. Go there on Wednesdays, late afternoon. Best time of the week.
Bar
Club Clandestin (a bar-DJ-micro-club) wants to stay a bit of a secret. It's the real buzz for expats, urban nomads, foodistas and liquoristas. Go to their website and get your personal secret info on the address.
Bar Rouge at Leuvensesteenweg 12 is a small club with an eclectic crowd. It's a perfect spot for the after party people who don't want to stop partying.
My favorite cocktail bar must be Hortense. The bar is tucked in a candle-lit vaulted cellar, and they serve the best cocktails in Brussels. They sometimes have private privileged dinners for a limited party of 12, where a chef is invited to match his cuisine to the drinks served for the occasion. At Sablon, Zavelstraat 7.
L'Archiduc near the Bourse must be the coolest bar in Belgium. It's an art deco room with high ceilings, a half-moon balcony, pillars, a piano in the middle and tiny corner bar. L'Archiduc is famous for their jazz sessions, and the owner might tell you about the times Miles Davis used to come in and jam. At Dansaertstraat 6.