Notes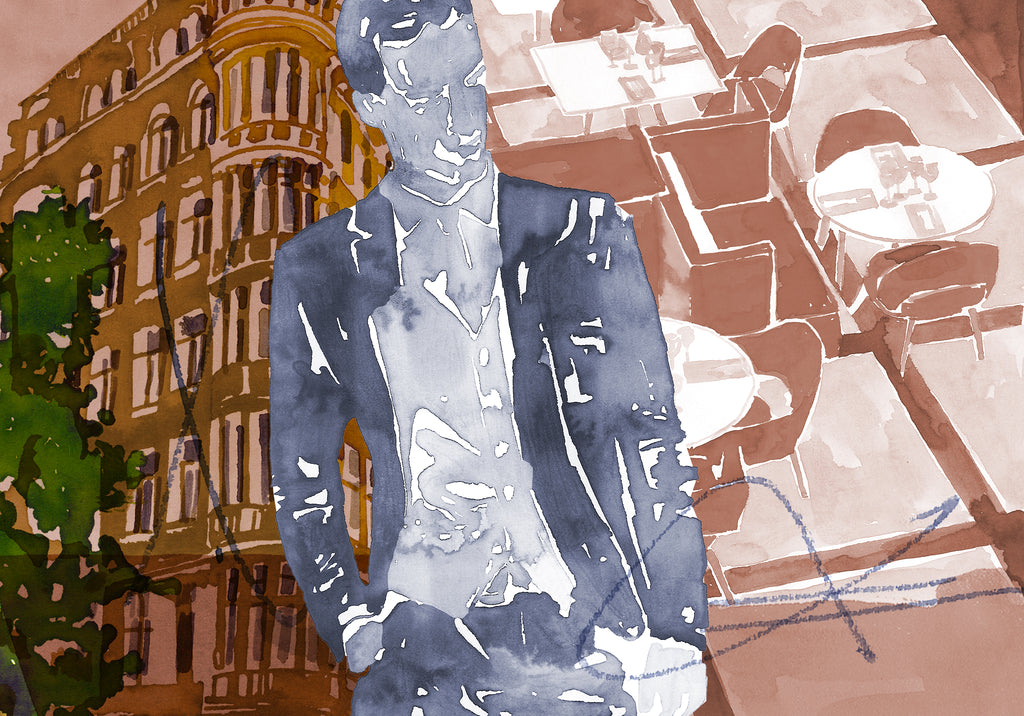 Fashion and luxury hotels: a retail match made in heaven
Have you noticed that some of the world's top hotel lobbies bear a striking resemblance to fashion runways? From doormen dressed in sleek vintage suits to front desk clerks proudly displaying their refined uniforms: the effect of 'dress to impress' is understood by many elitist hotels. Recently I was approached by several top hotels, with the request to design exclusive collections for their staff and guests…
The affair between luxury hotels and high end fashion is an on-going and a succesful one. More and more haute couture fashion designers are launching their own hotel chains, but the collab also works the other way around: well-known hotels partnering up with designers for exclusive clothing collections. The pay-off here is clear: fashion offers yet another opportunity for hotels to express their difference, create a special atmosphere, communicate their values and enhance their customers' experience.
Shaping the future of retail
So yes, if you ask me: I would say hotels will increasingly shape the future of retail. And since I'm always seeking for new opportunities, doorways and challenges (and spend quite a deal of my time in hotels myself, let's not forget that), designing for elite hotels is really right up my alley. Needless to say, I was thrilled when a while ago, I was approached by the great Sahir Erozan, the founding partner of Macakizi Hotel, located in Budrum, Turkey. This man is quite something: he lived in Washington for many decades, where he opened various restaurants which were loved by presidents and celebrities alike.
A jetset hangout in Turkey
Naturally, Macakizi Hotel is as big of a success as any other of his previous endeavors. It's a luxury boutique stay with a hip beach club, restaurant, spa, gym and stylish room – I was told that Kate Moss revisits this hotel yearly for a much needed dose of detox and relaxation. What can I say: some people just get business like no other, and Sahir is definitely one of them… I've been dressing him privately for a while now and every now and then he contacted me, passing on compliments like 'your suit was a hit'. This time he wanted to take our collaboration one step further and his request was as straight-forward as it was profound: 'Hey Dominique, can you design a capsule collection which will represent the soul of Macakizi?'
Capturing the soul of hotel in clothing
You can guess my answer, right? I started designing right away. Since it's a summer, jetset-destination, we'll go for a relaxed, natural look with a subtle artistic touch. I'm thinking lots of linen, slightly oversized cuts and an earthy color palette consisting of off white, light grey, sand, kaki and rusty pink… I think this will be the perfect, fitting extension of Macakizi and all that it stands for. And the 'luxury hotels x Butch Tailors' story continues, as I might also be designing a collection for The Four Seasons in Miami: to be continued…
Your tailor