Notes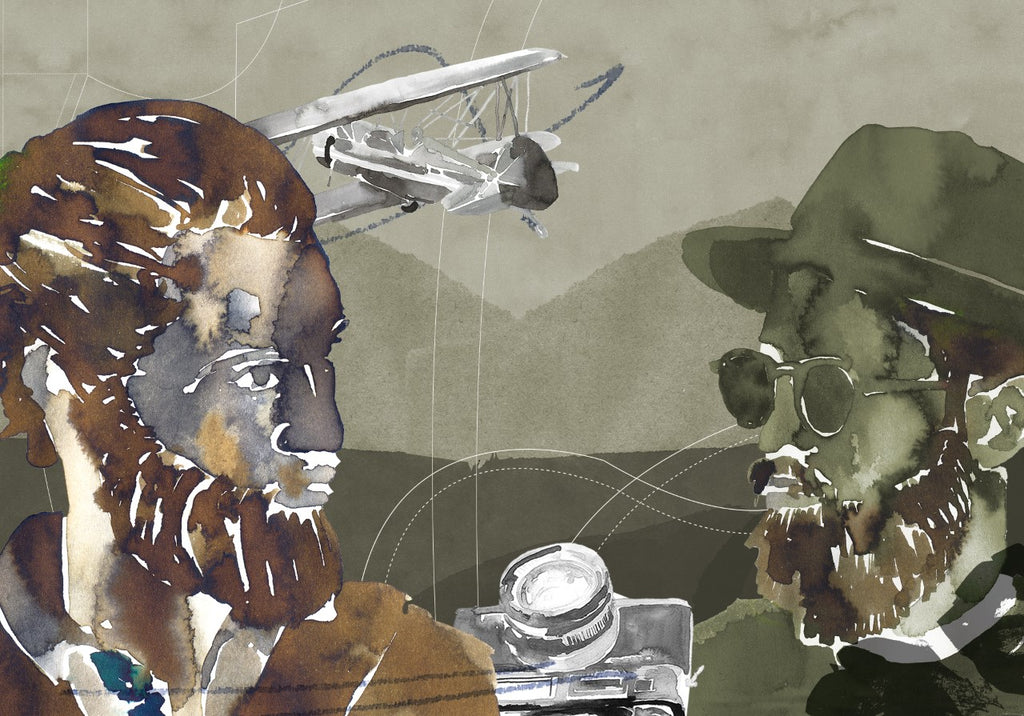 From Kuwait to Miami in just a few days
As a professional globetrotter I sometimes literally find myself crossing the entire world in just a few days. For example: while I'm writing this, I'm waiting for my flight to Kuwait. I'll spend a few days here, then fly to Dubai and finally end this 'trip of contrasts' in Miami. The one thing these locations have in common? Their hot climate!  
Traveling from the Middle-East to the West in such a short time might seem 'intense' for anyone else but me. I love it! I feel privileged to have such a culturally diverse range of clients. Also I never stop being inspired by the different architecture styles, languages, customs and cuisines that I run into.


A luxurious dinner
This time in Kuwait, I will be visiting a great client of mine whom I've been dressing for more than 4 years now. He used to be a banker, but 'switched careers' to being the biggest water trader worldwide. Basically, he owns various water purification systems and makes sure to provide water in areas that experience a water shortage. As a man of his status, he has to look his utmost – and that's why he turned to me. To show his appreciation of my services, this fantastic client-turned-to-friend will organize a luxurious diner that will be visited by 35 of his friends. I'm sure this evening will be filled with quality cigars, top notch wines, amazing food and fantastic new contacts. When doing business in the Middle-East, it really helps to have an 'ambassador' like that: a trusted person that recommends my tailoring to potential new clients. Loyalty and word-of-mouth are keywords there.
Dressing Indian diamond traders
After Kuwait, my trip will continue to Dubai. Here, I'm planning to meet one of the wealthiest people of India. A nice fact for you: I dress more than 150 Indian families worldwide! These families are mostly diamond traders. Representative clothing that still is comfortable is of utmost importance for them: when you have to sit for more than 8 hours a day, scrutinizing diamonds, the last thing you want are a pair of trousers that cut off your blood flow… Style-wise, India is definitely making a shift. I've noticed that a slight more 'modern' style of suits is becoming more and more popular. Shorter trousers, a tighter fit and some nonchalant folds here and there – a.k.a. my preferred personal style – are becoming more ubiquitous.
Art in Miami
And then we're off to Miami! It's time for Art Basel / Art Miami. This year me and a few partnering brands have rented our very own bungalow, to be able to present Butch Tailors in the best way possible. As you know art is one of my main inspirations and people who love art, love beauty in general including great tailored clothing as well – so naturally this was an event I simply HAD to go to. I've been visiting Miami for more than 25 years and have a warm group of (mostly Venezuelan) friends there, so I'm always happy to be back. What's even more exciting: I will be bringing Butch Tailor's new summer collection with me! Picture this: linen, silk, light blue tones, sandy colors, lots of khaki… This collection is perfect for looking great in warm, humid climates – I'm sure that my clients in both Miami and The Arab States will love it.
Off to catch my next flight,
Your Tailor