Notes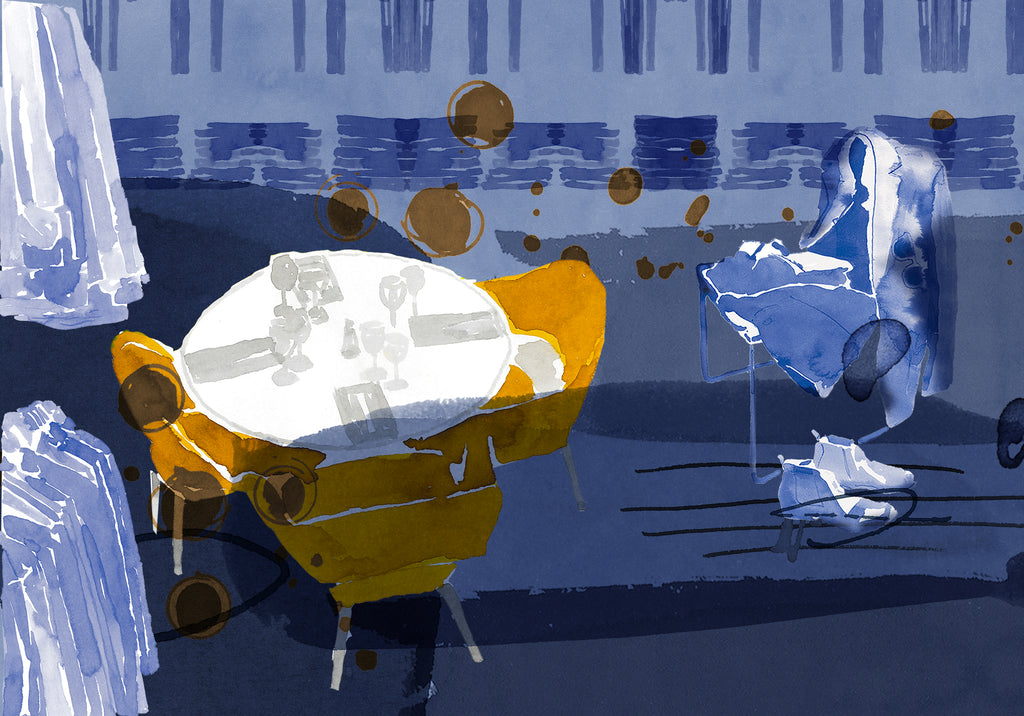 Wearing jeans at Christmas: why not?
If you think that I pull out all the stops when dressing for the end-of-year festivities, you might be in for a surprise. For me, every day is a holiday and I make sure to look my best – whether I'm spending an uneventful Monday at home or celebrating the birthday of the Emir of Kuwait. The most important thing is to look like your most natural self – regardless of the occasion. Therefore, this year, I might actually dress up in jeans for Christmas…
The days that jeans were simply sturdy trousers worn by factory workers, farmers en cattlemen are long gone. As of today, the high durability of denim has remained, but jeans are now part of everyday existence of most people. Because jeans are so versatile – say 'hello' to a myriad of cuts and colors -, you can integrate them into whatever style you prefer without looking like an off-duty dad (unless that's the style you prefer). 'Classy with a twist' is my style motto and jeans definitely have a presence in my wardrobe.
The overall picture
Slim fit, on some days slightly more baggy, and dark washed: that's my perfect pair of jeans in a nutshell. As you know, I'm a firm supporter of the Italian sense of style, and for Italians style and elegance is translated by the overall picture, not by some specific attire, such as jeans alone. If you want to wear jeans in a 'casually formal' way, you can; just make sure to combine it with an elegant jacket or stylish accessories. Never ever wear a tie with jeans, though.
Ton-sur-ton
A knitted jacket is my preferred jacket to be worn with jeans (though a cashmere vest is another wonderful option). Mostly I go for a ton-sur-ton vibe, in which blue is the dominating color (hence my nickname: 'Mr. Blue'). Suede loafers are practically the one and only type of shoes I wear, and luckily they go well with anything – jeans included. The great thing about dark washed jeans, is that they stay true to their color even after washing them. Also, they become softer and more unique with each turn.
Jeans suit
Did you know that at Butch Tailors we create bespoke jeans, perfectly and exclusively tailored to the size and wishes of the client? In the end, as with any garment of clothing, fit is the most important factor. Ideally, you want a slim but non restrictive cut, which flatters your body shape whilst allowing a decent range of movement. Recently, we also started creating jeans suits. These are made from 100% cashmere, but look like proper denim. Since the classic looking 'banker's suit' has fallen out of favour, unconstructed suits are the way to go. Our jeans suit flirts with athleisure wear, but still makes you look as sharp as a razor. Perfect Christmas-look, anyone?...
Till soon,
Your tailor