Notes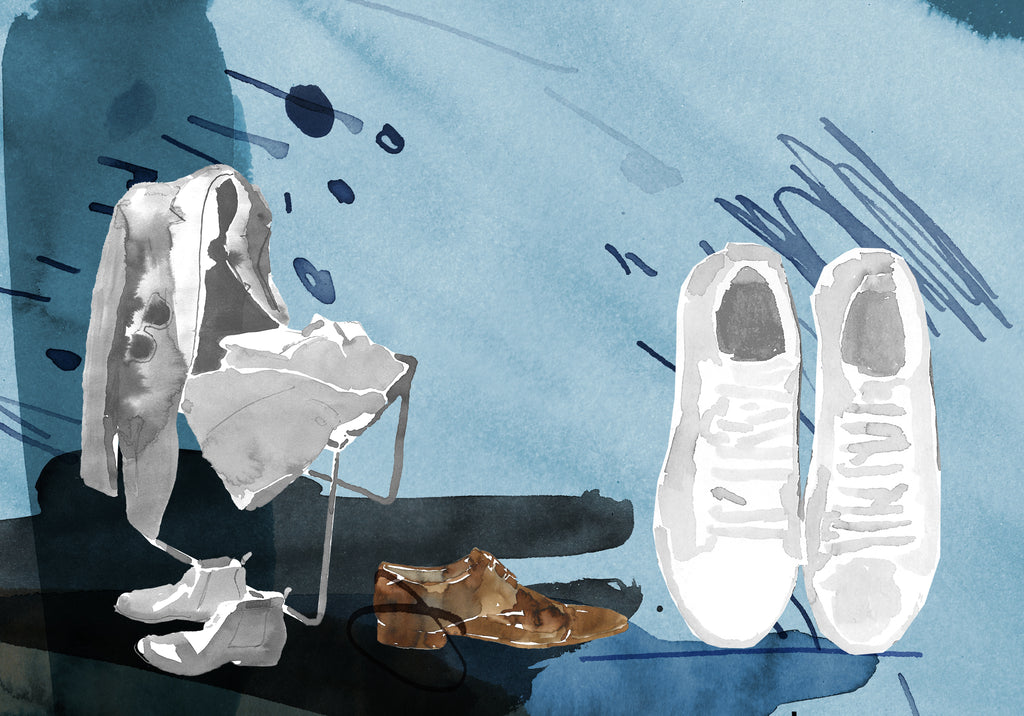 Let's talk shoes (part two)
Last week we discussed my ongoing love affair with loafers. Although the sockless loafer look is my ultimate go-to, I don't expect you to throw away all of your other shoes just this instant. In fact, these three other winter-proof shoe types look perfectly stylish too.
1. Monk strap
The monk strap originated in Europe in the 15th century, when monks conducting manual labor needed a closed-toe version of their sandals. Today, this type of shoe, sitting somewhere between an Oxford shoe an a loafer, has gone mainstream. It is known to add a dash of decadence to any look. The eternal question if of course: single or double monk strap? Both shoes add versatility to your wardrobe. The single monk strap is understated, while the double monk strap lets you show off your personality a bit more.
2. Chelsea boot
Suits and boots rarely mix in modern menswear: a pair of big bulky winter boots with tailored dress pants somehow doesn't add up to a well-balanced look. There are, however, a few exceptions to this rule and the Chelsea boot is one of them. I in fact used to wear Chelsea boots a lot before my loafer adoration kicked in. Their low-profile shape and sleek silhouette matches nicely with slim-cut suits. Black or brown leather is a timeless choice that goes with everything
3. White retro sneaker
Combining sneakers with suits once was a fashion faux pas, now it's an acceptable footwear move. And that's something to be happy about, because let's be honest, sneakers provide your feet with the comfort that just can't be matched by a pair of Oxford shoes. Of course not all sneakers pair well with suits. My advice would be to go for low top white retro sneakers. Due to their clean silhouette, they pair nicely with pretty much any slim-fitting suit. Do you want to make things a bit more interesting? Try the white sneaker in suede instead of leather.
Until next time,
Your tailor