Notes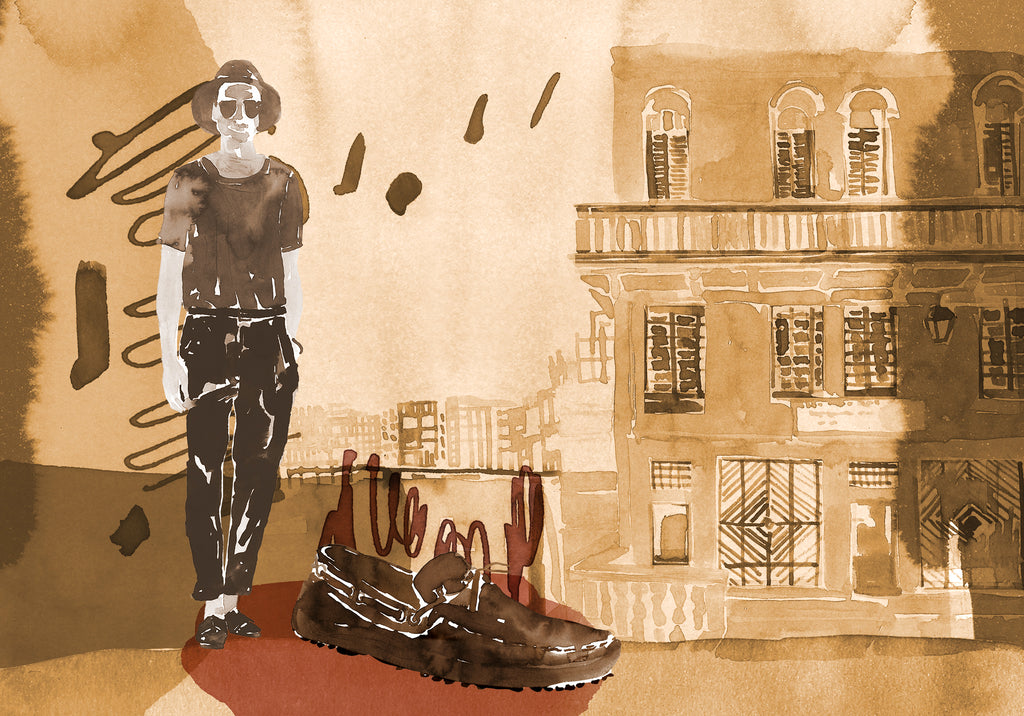 On my love for loafers
Me and my loafers: it's a love story. In fact, loafers are the only type of shoes that I wear – be it summer or winter.
There are few things that truly define my style and loafers is one of them. The classic sockless look has been my go to for many, many years – regardless of the season. I suppose this shoe habit goes back to a rather defining event in my teens. When I was 18, I got involved in a pretty heavy accident while horseback riding. From then on, I had to wear adjusted shoes with thick soles as to relieve some pressure off of my Achilles heel.
Boots vs loafers
I mostly opted for ankle boots in those days. When my condition improved, my shoe options increased. As I was used to wearing heavy boots for so many years, I naturally gravitated towards the opposite: loafers. They're elegant, they're classic and they go with any of my suits and look good in every occasion. I have never liked the look of loafers being worn with socks, so I simply go without.
Milan
You'd be surprised by the great variety of loafer styles you can choose from. Penny, horsebit, tassel, boat… each of these loafers gives off their own unique, but always sophisticated vibe. For many years, I used to exclusively buy my loafers in Milan. For me, quality materials like leather and suede are key. Color wise, I always try to match my shoes with my suit and thus brown, blue or grey loafers make up the main part of my shoe collection.
Driving loafer
Some people act surprised when they look at my feet on a, say, grey day in December. Yes, it is possible to wear loafers in winter too, you know. If the weather is particularly wet, the driving loafer is a good idea. It has pebbled outsoles and provides extra grip while you're running errands or going for a stroll.
Did you know that we have our own collection of loafers at Butch Tailors? We made sure to remain a tight, tailored fit in accordance with my adage: a shoe should envelop a foot just like a glove encloses a hand.
Until next time,
Your tailor