Notes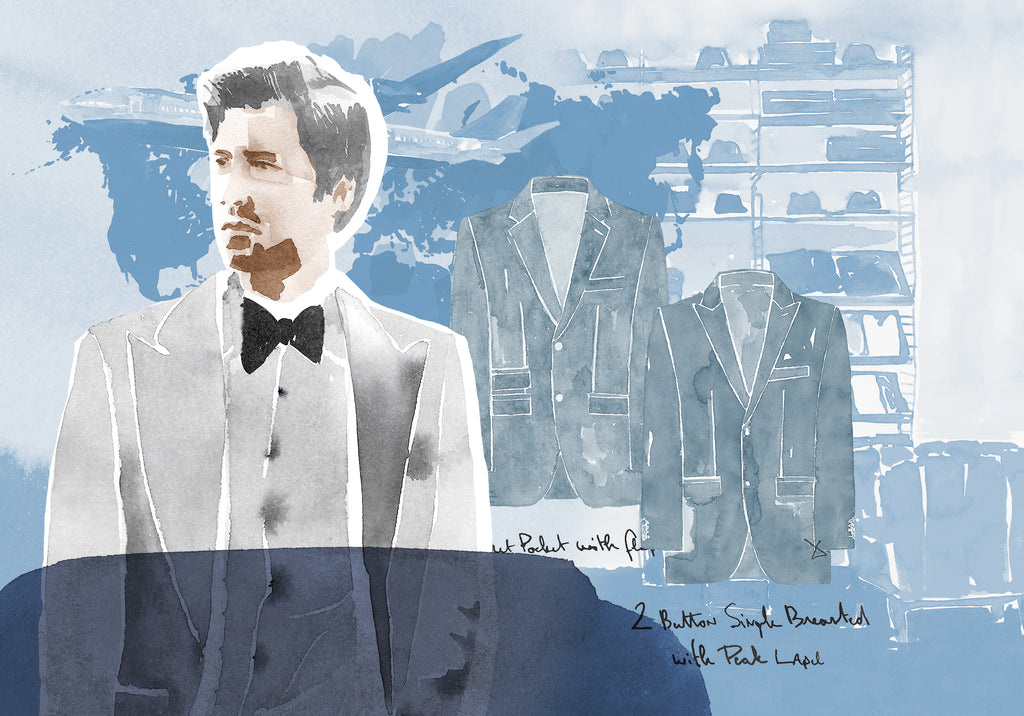 The international ambassadors of Mr. Blue
One of things that makes me most proud of Mr. Blue, are the amazing clients I get to work with on a daily basis. Without them, Mr. Blue wouldn't be who he is today.
When I speak to other business owners, they always seem surprised by my ever growing network of A-plus clients that I managed to accumulate without active advertising. In this day and age, this seems pretty much impossible. But to me, 'word-of-mouth' has always been the magic word when it comes to this.

Referrals
Clothes are about people and thus, clients are at the heart of what I do. They're the ones I dress, measure, personally fly to, assist with any tailoring need they may have. Personal service really is the basis of my work as Mr. Blue and it is what my clients appreciate. In fact, they appreciate it so much, that they take their time to refer me to their friends, relatives and colleagues.
Compliment
On average, every client that I have, connects me to 10-20 new possible clients. This way, I never had to advertise a day in my life. Once the ball gets rolling, it rolls. Needless to say, I am beyond grateful that my clients are so generous to me and wish me and my business well. It shows me that what I do matters and the way I do it, is valued. This is the biggest compliment a business owner could ever get.
Royals and business men
So now you know how I managed to grow an international network in a very organic and ethical way. I never had to force anything: the people that felt intrigued by what I do, simply came to me. As of today, my network consists of royal families, politicians, government leaders, successful business owners and entrepreneurs, but also young and dynamic starters. Often, these are sons of my clients. They learned at a young age that you have to dress the part and match your look with your ambitions.
Tips
Are you a business owner looking to expand your network of clients? Of course, there is no golden rule for this and not everyone will be able to rely solely on 'word-of-mouth' like I do. Nevertheless, my three tips would be: ask for referrals, network and showcase your expertise. In my case, this means dressing up myself the way I would dress clients. I guess this would be my fourth tip: you yourself should always be the symbol of your business.
Until next time,
Your tailor