Notes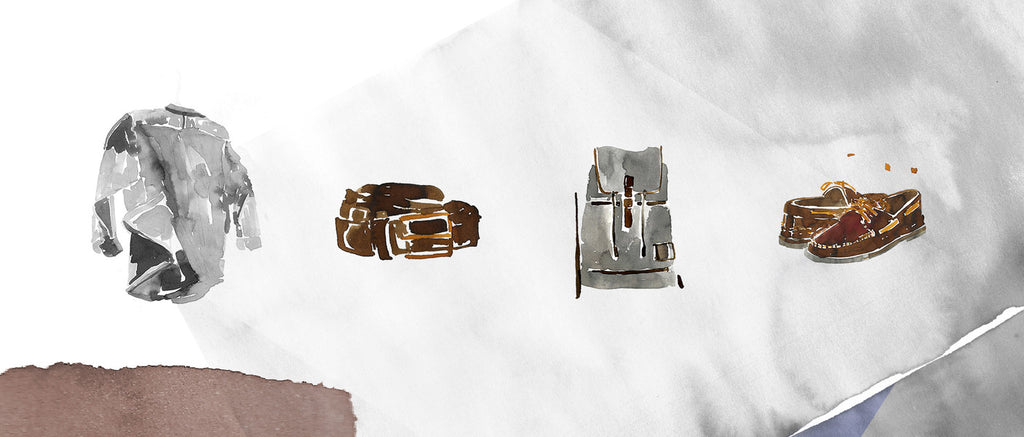 The Mr. Blue Essentials Guide
Buying a suit is always a defining moment, one that marks a step towards an update in sartorial approach. Some of your old pieces will not match your new aspirational identity, and as you find yourself throwing away garments that defined the old you, the challenge lies in finding a great replacement. In any case, your essentials say more about you than you think.
For the gentleman who just ventured off into the world of suits and ties, or for those who just want an idea of which items are best to buy, I've compiled a list of essentials - items that a sharp and smartly dressed gentleman can't live without:
Start with your formal dark blue suit (and read why in this article)
Invest in a few immaculate high quality white shirts. I will write an article about this very soon.
Add a light blue shirt.
Choose your ties wisely. The collar and tie width should compliment each other.
Buy yourself a pair of rather slim dark jeans.
…and some chinos. You will find several unforeseen moments where you will these.
Don't forget to look for a nice leather belt.
Add a perfect go-to blazer.
Opt for classic sunglasses, like Ray Bans.
Choose a subtle yet very personal perfume. Notes such as sandalwood, patchouli and tabacco will suit the calmer, more subtle gent, while citrus and even floral notes will work well for younger, faster paced lads.
Go for that second suit, preferably grey.
Reward yourself with a nice timepiece. Toby Bateman from MRPORTER.COM, says first-time buyers should "keep it simple and timeless with classic design, something that would look good with a suit or your weekend clothes."
Find reasons in your life to own a fine tuxedo.
Whatever you wear, never combine it with cheap shoes. Premium black, navy and brown leather shoes, for instance oxfords, loafers and wingtips, are essential to the perfect dapper wardrobe.
It might be quite the list, but then again: being a gentleman is not a task taken lightly. There's a responsibility that comes with the label. As always, keep me updated on your sartorial picks and let me know what you think are the most essential pieces in a gentleman's wardrobe.