Notes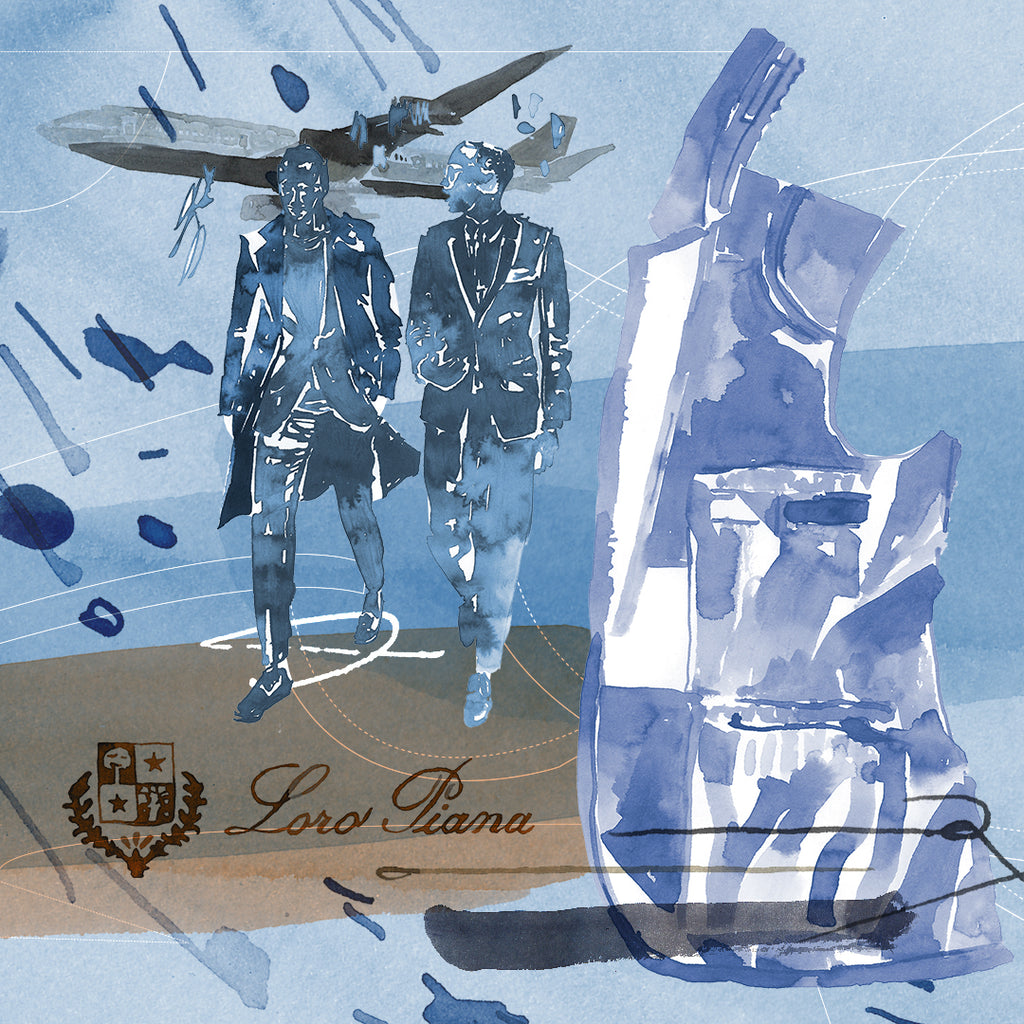 The perfect travel jacket
Wrinkle-free, breathable and ever so stylish: let me introduce you to the Mr. Blue Travel Jacket. It's the perfect travel companion, if you ask me.
If you're constantly on the go like I am, you know how important it is to have a suit that can withstand all that movement and still look fresh. That's why I decided to design a jacket that meets all of these criteria – and more.
Italian elegance
From the very get-go, I knew I had to have the best light weight, quality fabrics on the market for the Mr. Blue Travel Jacket. Luckily, Loro Piana was happy enough to collaborate with us. Loro Piana is one of Italy's most respected mills boasting over six generations of experience. The brand is committed to quality, high-performance textile innovation and imbuing each of its designs with timeless Italian elegance. No wonder they're one of my most favorite companies to work with!
Crease-resistant
The fabric of the Mr. Blue Travel Jacket is woven from 100% New Zealand wool, making it breathable, while the textile's high-twist yarn is crease-resistant, taking the wrinkles out of work travel. You will be amazed by the light feel of the fabric and its amazing spring and vitality. I'm sure that many of my clients, who are busy people on the move, will love it.

From jet-way to dinner date
Of course, the design is equally as important. How does 'classic with a practical twist' sound to you? We made sure the fit wasn't too slim but also not too loose, so you can choose your most common size and be sure you'll look great. We designed it with maximum versatility in mind, so that it's the perfect jacket for transitional seasons and can go from terminal gate to business meeting to the pub with ease.
Until next time,
Your tailor