Notes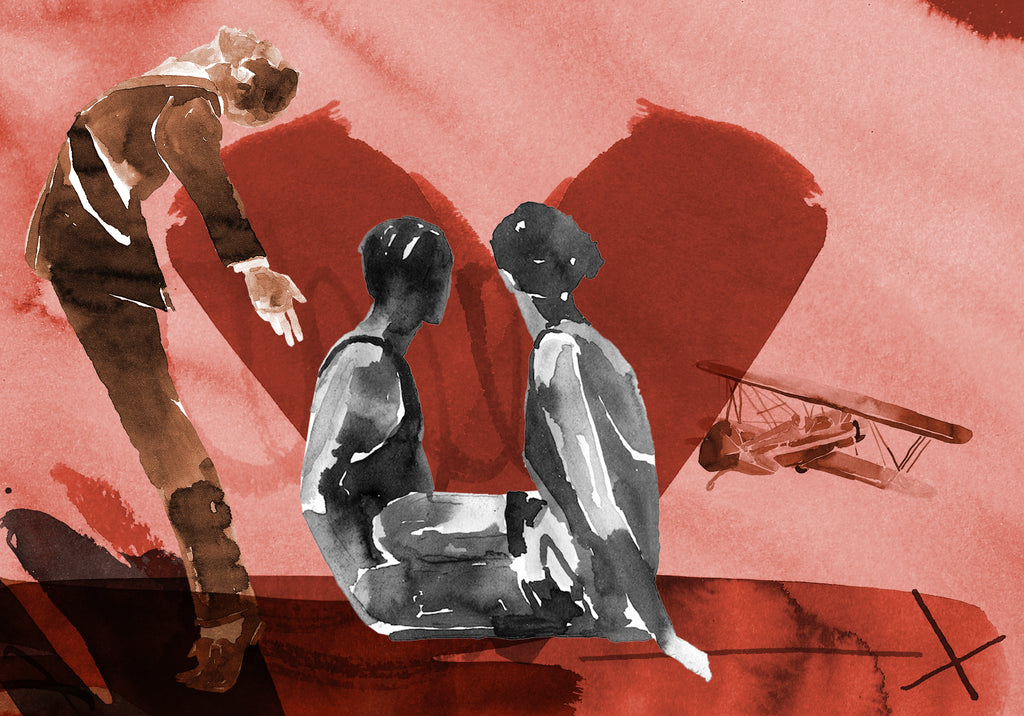 Thoughts on love
In February we celebrated Valentine's Day. But if you ask me, it should be Valentine's Day every single day.
Meeting the love of your life on campus? Yes, that has happened to me. My wife and I met years and years ago, when we were both students in Gent. She immediately caught my eye with her tall physique and… bright red shoes.
Forever
After our initial encounter, we chatted for an entire week and she came to my birthday celebration during the weekend. There, we kissed for the first time. And both of us said then: 'this love is forever!' Turns out: it really is. Isabelle is my partner-in-crime, privately and professionally. She helps me run Butch Tailors behind the scenes.
Best of both worlds
It used to be a dream of mine to live in a busy, lively metropole like London or New York. The chaos there just gives me such a rush of energy! Isabelle however longed for a calmer, greener environment. Thanks to Butch Tailors we have the best of both worlds: I can travel the world (in non-corona times) and come back to a warm home in Belgium, that Isabelle has created so well.
Freedom and time together
We love traveling together and have a wide network of friends all over the world. My wife also enjoys going on solo-trips to meet her foreign friends. Freedom is key in a relationship. However, it should be balanced with spending quality time together. Actually, the pandemic has given us a huge gift in that regard. I'm home more than I have been in a long time. We go on long walks in nature and chat about all things dear to us.
Surprises
Occasions like Valentine's Day doesn't mean much to us. I want to let my wife know that I appreciate her on a daily basis. Whenever I spontaneously bump into something that I know she will like, that's when the time is right for a gift. It should be an impulse, not a formal 'must-do'. She never buys extravagant stuff for herself, so I love surprising her with a nice bag or a beautiful watch. But in the end, the most beautiful gift you can give each other isn't something materialistic.
Until next time,
Your tailor