Notes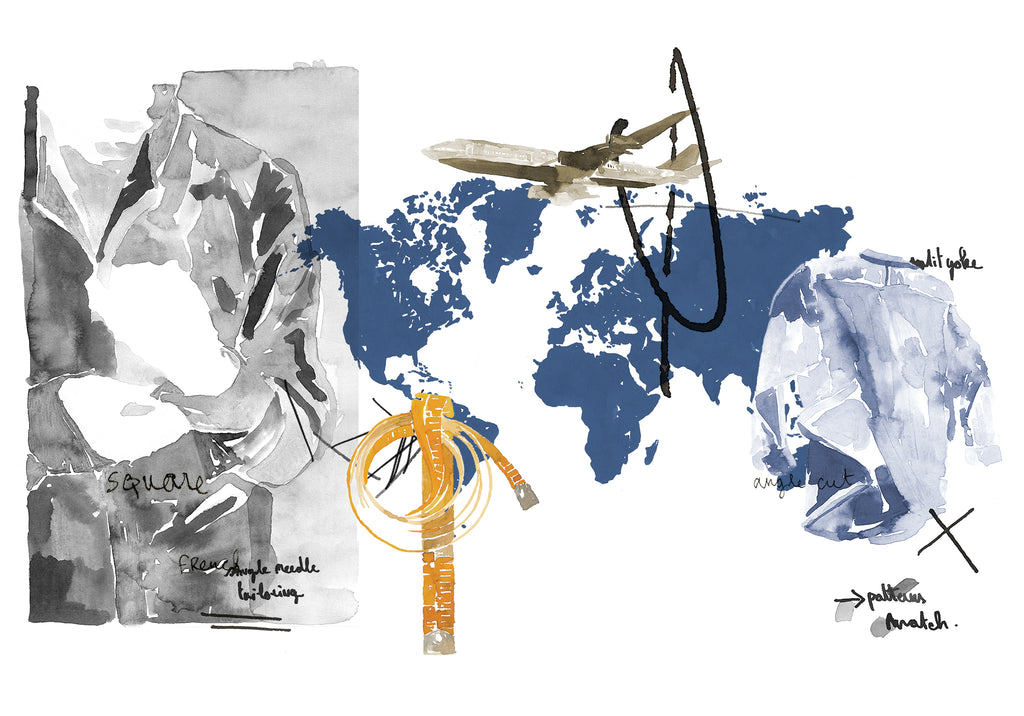 Working in the Sky:
The Mobile Office of the Flying Tailor
Some people have asked me if I have ever created a suit in the sky. I am the flying tailor, after all. And while I haven't cut the fabric, sewn the patterns or finished a suit in the air – as creating a suit takes 50 hours and I can't imagine a flight this would be possible on – I have made new clients and even measured people in a plane. Here's how a tailor-on-the-go works and the essentials you need to be a flying tailor. 

Most clients I meet rarely have to go far for my services. While I currently live in Belgium, I'm always on the go and flying to a certain city. Wherever my client might live, I'll arrange a hotel room in which the client and tailor can see if the suit fits. Top service and a dash of luxury have always made the perfect cocktail for the flying tailor concept. The client is always king, and should feel so whenever he slips into his suit.
The mobile workspace essentials
The one thing I'll always have with me is measuring tape. When the client is trying on his suit for the first time, it's essential that I'll know how much needs to be adjusted. And this has to be precise. Cut a centimetre too much, and the suit will be too small. Cut to frugally, and the client comes back a second time without any real change made. Accompanied with my meter, you'll always find a notepad and pencil. Furthermore, I'll always bring a combination of fabrics with me, as well as a combination of suits for clients.
The job isn't just measuring and fitting, however. What I wear during a networking event or in the plane is just as important. Be the example, they say! Whenever I'm doing a business event, you'll find me wearing wool silk in exclusive Loro Piana or Ermenegildo Zegna fabrics. In the plane, you'll always find me in one of my wrinkle-free travel blazers and stretch chinos. It's the perfect uniform for both looking professional, while also feeling comfortable.